Aspera Product Architecture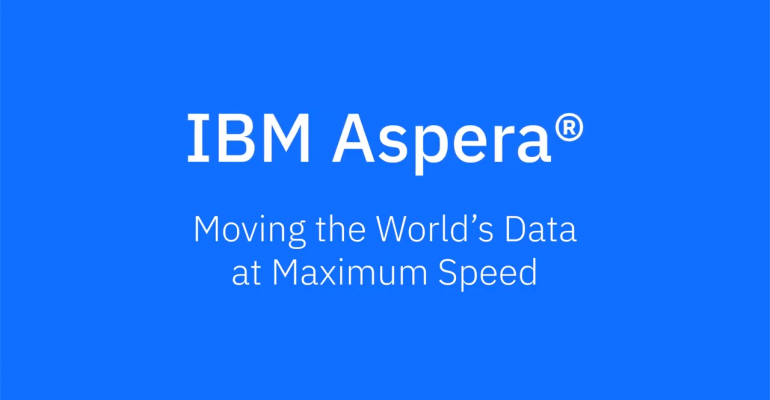 Aspera Product Architecture
As we know, technology is becoming more interwoven into the critical business practices of nearly every business operating today. Released in a recent study, Statista estimates that the volume of data created over the past ten years has gone from 2 Zettabytes in 2010 to an astounding 59 zettabytes in 2020! Even more interestingly, the volume of data created by 2024 is projected to triple in size compared to the values of 2020. We are quickly entering an age where data is the currency of today's business, and a business's success now depends on the ability to transmit and collaborate on data effectively.

So, how are organizations faring as we enter this more interconnected, data-dependent age? Well, many organizations are finding that the traditional tools to support data transfer and collaboration simply aren't holding up. Take, for example, solutions built on the data transfer protocol FTP. FTP provided a great solution for clear-text small file transfers at short distances. However, now as we enter a more data-driven interconnected global economy, solutions built on FTP aren't holding up. This is where new solutions such as Aspera have entered the market to provide a better answer for businesses transmitting and collaborating on data at the speed and scale of today's technology-dependent business.
What Is Aspera?
IBM's Aspera
IBM's Aspera is a file transfer technology built for today's technology-focused business. Aspera is the world's fastest file transfer system built on IBM's proprietary FASP transfer protocol. FASP or Fast and Secure Protocol is designed to meet the speed and scale requirements of today's business.
How Aspera can benefit today's business:
Data transfer times 100x faster than FTP
Transfers 100's TB of data per day
Transfer speeds beyond 25 Gbps
Supports any business industry including manufacturing and engineering, life sciences and healthcare, oil and gas, retail and consumer goods, telecommunications, energy and utilities, banking and financial markets, legal eDiscovery, automotive, and media & entertainment
Aspera Product Architecture
The Aspera offering provides many different products and solutions, all under the Aspera solution umbrella. The following section compiles all of the Aspera offerings. This section should act as a great starting place for organizations that are looking to better understand the Aspera product architecture.
Aspera Featured Software
Aspera offers two flagship featured solutions: IBM Aspera Enterprise & IBM Aspera Endpoint. These solutions offer the speed and scalability of Aspera for small and medium sizes organizations into the enterprise space.
Transfer Server Software
When it comes to transfer server solutions, Aspera offers the following: IBM Aspera High-Speed Transfer Server, IBM Aspera High-Speed Transfer Endpoint, IBM Aspera Sync, IBM Aspera Proxy Gateway.
Featured Client Software
In the space of client solutions and client software, Aspera offers the following designed to support fast, secure, and reliable client transfer: IBM Aspera Connect, IBM Aspera Drive, IBM Aspera Cargo, IBM Aspera Command Line Interface, IBM Aspera Desktop Client.
Web Applications
Some of the amazing solutions that we've previously covered, such as Aspera Faspex and Aspera Shares, are offered as web applications built on the Aspera framework. These solutions allow organizations to remain hardware agnostic, providing the ability to leverage these web applications in the manner they see fit. Regarding web applications, Aspera offers the following:
IBM Aspera Faspex, IBM Aspera Shares, IBM Aspera Console, IBM Aspera Orchestrator
On-Demand
For organizations looking for a flexible Aspera on-demand solution, Aspera offers the following:
IBM Aspera Platform on Demand, IBM Faspex on Demand, IBM Aspera Shares on Demand.
Of course, with the vast array of products, organizations often can benefit from a trusted advisor to offer guidance as they look to better understand which Aspera offering meets their business requirements. If this is the case, consider reaching out to the PacGenesis team today! 
Next Steps
Here at PanGenesis, we pride ourselves on the technical expertise and support we can provide to organizations as they look to implement data transfer and data security solutions such as Aspera.
With over four hundred customers and nine hundred thousand terabytes transferred, PacGenesis has earned the title of a Trusted Advisor in the data security space. To learn more about PacGenesis, follow @PacGenesis on Facebook, Twitter, and LinkedIn, or contact us at sales@pacgenesis.com.