Aspera Faspex vs. Aspera Shares: Use Case Comparison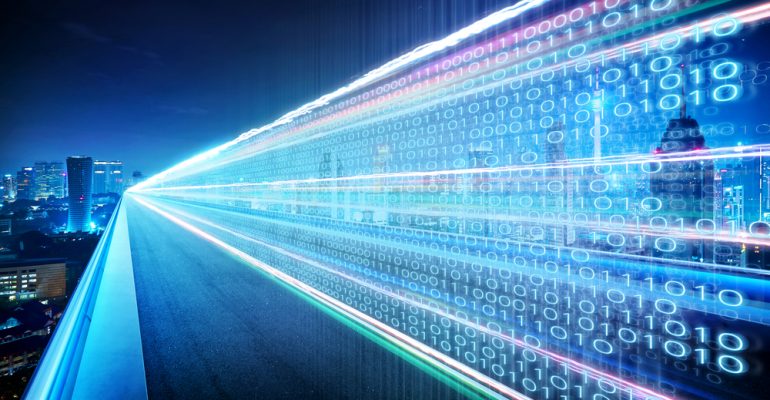 Introduction
In the modern age of technology, businesses depend on transmitting massive amounts of data to support business-critical applications and maintain business continuity. So much so, that there is an estimated 2.5 quintillion bytes of data being transmitted across the internet per day!
So assumably, it's critically important for businesses to implement effective strategies to transmit data efficiently and securely.
Respective to internal communication within an organization, we see two primary means of communication; ad hoc email-like transfers and file repository FTP-like shares. We see organizations benefiting from IBM's Aspera Faspex and IBM's Aspera Shares to support reliable and secure file sharing to support business continuity for their employee's needs.
In this article, we will discuss the value of IBM's Aspera Faspex and IBM's Aspera Shares, and provide a use case comparison to outline when and where each solution is beneficial.
Ad Hoc File Transfers with Aspera Faspex
Aspera Faspex acts much like a digital transfer service sending digital "packages" like FedEx. Through a web-based application, Aspera Faspex users can upload important data as a digital package to the Aspera Transfer Server and recipients will automatically get an email notification. This platform mirrors an email-style workflow so that you can send your package to an email recipient with an accompanying email note.
Who Can Benefit From Aspera Faspex?
If you frequently run into bottlenecks when sending large amounts of data such as slow transfer times, file size limitations, or other bottlenecks affecting your workflow, Aspera Faspex may be a good solution to address your file transfer needs. Aspera Faspex can transfer data up to 100 times faster than FTP or HTTP securely and reliably. Furthermore, senders can configure email alerts and notifications to monitor the status of a sent package.
How Does Aspera Faspex Work?
When a user sends data using Faspex, the package is securely uploaded to the Aspera Transfer Server from the user's desktop or mobile device. This data is made available to the recipient who can download the digital package whenever they wish. This user-to-user data transfer service is transmitted using FIPS 140-2 encryption cryptography library providing enhanced security over common data transmission methods.
File Repository Transfer with Aspera Shares
Now, unlike user-to-user transfer with Faspex, Aspera Shares is a dynamic and flexible share solution. Teams using Aspera Shares benefit from flexible access control and granular permissions over file browsing, uploading, downloading, renaming, or deleting directories. Further, Aspera Shares can be configured to reside on-premises, in a home office, or in the public cloud, effectively scaling with your business. Whether you're looking to collaborate locally, or across the globe; Aspera Shares provides teams with an intuitive, easy-to-access data content management system that is designed to fit your business needs.
Who Can Benefit From Aspera Shares?
Aspera Shares is great for distributed teams who are looking for flexible and collaborative project-based file sharing. Focused on scalability and ease-of-use, Aspera Shares support teams who are working on-premises, within IBM Cloud, AWS, Azure, Google, or in private data centers. This multi-cloud adoption allows Aspera Shares to grow with your organization as your business needs develop.
How Does the Aspera Shares Solution Work?
Aspera Shares is powered by FASP, an IBM proprietary data transfer protocol that can transmit data at incredibly high speeds regardless of file size or distance. Aspera Shares is a web application based solution that is designed for flexibility and scalability by decoupling the solution from content stores and transfer server nodes. This allows organizations to install the solution on a single node, multiple nodes, reside on-premise or span into the public cloud with ease.
Next Steps
So whether you're looking for a secure, high-speed user-to-user transfer service or a scalable, collaborative data content management system, IBM's Aspera can support your business needs. Aspera is designed for speed and flexibility. Built on IBM's proprietary FASP, Aspera is up to 100s of times faster than FTP and HTTP, can transmit at multi Gigabits per second, and can migrate and replicate up to 100 TB per day. So, whether you're a small to medium-size business or an Enterprise organization, IBM Aspera can support all of your data transfer requirements.
About PacGenesis
PacGenesis is a leading business solutions provider and an IBM Gold Business Partner supporting clients for over 10 years in the data security space. With over four hundred customers and nine hundred thousand terabytes transferred, PacGenesis truly stands out as a Trusted Advisor in the digital file movement and security space. To learn more about PacGenesis, follow @PacGenesis on Facebook, Twitter, and LinkedIn, or go to www.pacgenesis.com.