What Is Cybersecurity?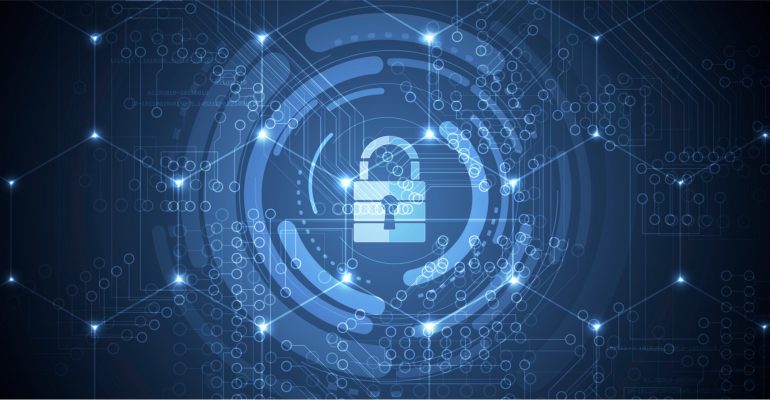 What Is Cybersecurity?
Introduction
Today, we are living through a technological revolution that is allowing individuals and businesses to be more interconnected and technologically advanced than ever before. Businesses are finding that technology services that support business continuity are truly evolving and coming to market at an accelerating rate. In parallel with this accelerating technological progress, the tactics used by hackers, and malicious users are also evolving and becoming more sophisticated in ways to steal data.
Unfortunately, there is a growing amount of data to support that hackers are gaining access to sensitive data in more and more unique modernized ways. In 2019 alone there were 1,473 US data breaches exposing 164.68 million sensitive records resulting in millions of dollars in losses through ransom and compliance fines! To combat these modernized attacks, cybersecurity is an ever-evolving segment of data protection that looks to minimize the threat of data attacks, hacks, or unauthorized access through mitigating technologies and data protection strategies.
Cybersecurity is an act of protecting companies, residencies, networks, software and other digital assets from malware, hackers or other sources from unauthorized access.
Cybersecurity Overview
With massive technological advancements, technological interconnectedness, and accelerating data sprawl, cybersecurity strategies take many forms to keep organizations more protected and resilient from these modernized attacks.
Information Security
Information security is the practice of protecting any form of physical or digital information that contains confidential, medical information, personally identifiable information, or other sensitive information. This type of information is one of the most valuable and vulnerable types of information that hackers and malicious users look to steal. Sensitive data is oftentimes stolen and resold on the dark web or held for ransom to gain a monetary reward from the company in exchange for the return of this sensitive information.
Application Security
Application Security is the practice of making applications more secure and resilient from external threats through minimizing application vulnerabilities, a common target where hackers try to gain access to sensitive information. Oftentimes organizations use strategies such as penetration testing or white hacking to test the resilience of their applications and to ensure they are closing entry points or points of vulnerability that hackers are always searching for.
Network Security
Network Security is a broad strategy that looks to leverage technologies, network devices, and security strategies to protect an individual or organization's computer network and minimize the risk of attack through network access. Oftentimes, hackers or malware can gain access to sensitive or confidential information if they find a vulnerability or entry point through an organization's network.
Backup & Disaster Recovery
Backup & Disaster Recovery strategies are used to create redundancy in an organization's production data so that if they happen to sustain a cyber attack or massive data loss, they can restore from their backup or failover and run from their disaster recovery site. This redundancy creates added protection and resiliency against hackers and other malicious users.

Protecting Your Business From Cyber Attacks
Today, organizations have access to many different technologies and services to protect against data loss. For instance, Irdeto, one of the world's leaders in digital platform security, protects platforms and applications for video entertainment, video games, connected transport, connected health, and IoT connected industries. Leaders in this space like Irdeto with over 50 years of experience in the cyber security and platform security space have evolved to use foundational technologies and services to align with modern business challenges.

5th Kind is another organization in the cybersecurity space that provides excellent enhanced security for technology organizations. 5th Kind's flagship product CORE provides organizations with centralized and secure digital files that are composed over multiple endpoints to improve collaboration, eliminate duplication, simplify access, and reduce costs. These modernized technologies not only promote enhanced business processes and support modernized business continuity, but are founded on the principle of providing effective security for the data that organizations are using on a daily basis.
What Does Cybersecurity Do?
Cybersecurity is various methods, technologies, and processes that help protect hardware, software, networks, and data from cyber threats, hackers, and other unauthorized users. It is used by individuals and enterprises to protect assets from both external and internal threats, including disruptions due to natural disasters. An effective and efficient cyber security protocol requires coordinated efforts across all its information systems.
Is Cybersecurity a Good Career?
The cybersecurity field offers a variety of different career options. Businesses across all industries from healthcare to entertainment face cybersecurity challenges, presenting countless opportunities in different fields and disciplines. If you have a passion for technology, information systems, security, data, or coding, there are plenty of careers in cybersecurity.
Is Cyber Security Hard for Beginners?
If you are interested in technology, enjoy solving problems, and embrace challenges, you could find cybersecurity engaging and worthwhile. Depending on what area you want to enter for cybersecurity, as there are different types of cybersecurity, will depend on its difficulty level as well as your passion for the industry and field. Like any field, there are introductory courses and classes that help get you started.
What Skills Do I Need for Cybersecurity?
A good cybersecurity professional will have a rich and diverse skill set. You will need to know networking and system administration to help understand data transmission's technical aspects, as well as knowledge of operating environments like Windows, Linux, and Mac OS. You'll also need to know how networks, routers, firewalls, and other devices work. You may also need coding knowledge like C and C++, Python, JavaScript, PHP, HTML, Go lang, SQL, and Assembly Language. Lastly, companies are looking for professionals with security skills applicable to public and hybrid cloud platforms.
Next Steps
As you look for a trusted resource in the data security space, look for a partner that has built their reputation through consistent and dedicated support for organizations on that similar journey. At PacGenesis, we've provided over 10 years of support for organizations that look to enhance their cybersecurity posture through leveraging solutions such as Irdeto, 5th Kind, and other solutions in the cybersecurity space. With over four hundred customers and nine hundred thousand terabytes transferred, PacGenesis has earned the title of a Trusted Advisor in the data security space. To learn more about PacGenesis, follow @PacGenesis on Facebook, Twitter, and LinkedIn, or go to www.pacgensis.com to contact us.