A Beginners Guide to Digital Asset Management Workflows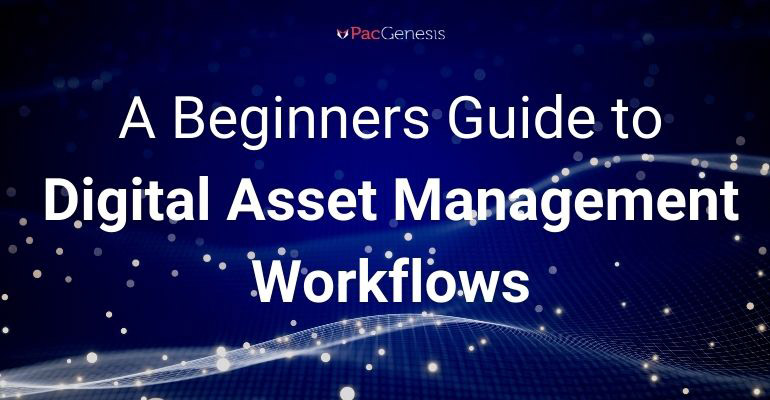 A Beginners Guide to Digital Asset Management Workflows
Over the last few years, the creation of creative content has expanded beyond the limits of manual processing. Legacy solutions have become less effective at managing all the content files like media, images, and videos, yet few businesses have a streamlined process to identify and process their assets.
To thrive in your organization's industry, your creative teams need a central repository for your creative assets with a complete Digital Asset Management workflow solution to help optimize the management process and reduce redundancies. 
What is Digital Asset Management Workflow?
A Digital Asset Management Workflow is a series of tasks that identify and define the pathway for asset management. From the onset of the drafting assets to the distribution at the end, a workflow highlights and guides activity.
With Digital Asset Management Workflow, your business can make asset management easy by allowing your team to manage everything in one platform. 5th Kind's CORE allows you to monitor your assets, as well as create and delegate tasks, set reminders, automate recurring tasks, and more. By taking over this type of manual labor, workflows can increase productivity.
Ways that 5th Kind Can Help Improve Your Productivity
5th Kind's CORE platform helps businesses seamlessly manage their assets, collaborate in real-time, and produce content at high velocity. Created with tools for managing and sharing assets at scale, you can accelerate your creative pipeline.
Spend less time searching for assets and more time creating. CORE supports the various file types, formats, and sizes you need to make high-definition, stunning visual effects and digital content.
Enrich every asset with metadata for greater context and control. With CORE, you'll be able to produce reports, run searches, and set permissions based on metadata.
Present creative work to stakeholders, collaborators, and outside partners without sacrificing quality or communication. CORE gives you live meeting rooms on-demand, effective feedback, and iteration tools, as well as sharing capabilities that work remotely as well as they do in person.
Protect your work with encrypted video, robust architecture, and watermarking on the fly. CORE enables configurable permissions to help you control exactly who can see and download each file.
5th Kind's CORE platform is a scalable, secure architecture built for your assets. Built to work from any location on any device, you can make the most of your team's time with real-time, HD video streaming and communication right in your browser.
Learn More About 5th Kind at PacGenesis
PacGenesis has been a trusted advisor for many companies in various industries for the last 10 years. We're always learning about cutting-edge security solutions so we can help you keep your business data safe. As a 5th Kind partner, we help entertainment companies and consumer brands centralize and secure digital files to improve collaboration, reduce redundancies, make access easier, and reduce costs. If you're looking to improve collaboration and process in your company, reach out to us and ask any questions about utilizing 5th Kind in your business.
To learn more about PacGenesis, follow @PacGenesis on Facebook, Twitter, and LinkedIn, or go to www.pacgenesis.com.