What is Digital Asset Management?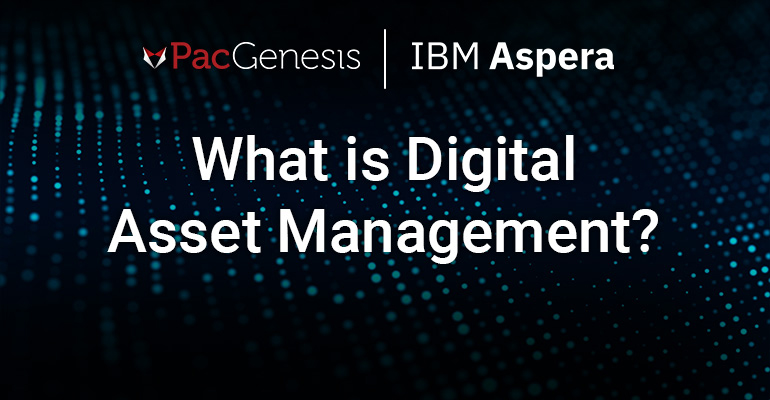 What is Digital Asset Management?
Digital asset management (DAM) is how businesses store, share, organize, find, and retrieve digital files from their library of content, media, images, videos, and more. It is how organizations keep and use the assets needed to grow their company, empower their sales teams, and share their message with their audience.
Digital asset management also refers to the business process and information management technology or software that enables organizations with a centralized system to organize and access these assets.
What is Digital Asset Management Used For?
Digital asset management software is a marketing platform that stores, organizes, and makes it easy to share an organization's entire library securely. Companies use digital asset management software in a variety of ways:
Marketing agencies might use this technology to help customers maintain consistency across content developed in-house or by partners.
B2B businesses utilize it as a centralized hub for sales collateral and event marketing materials.
Digital asset management software is also integrated with content management systems and digital experience platforms to distribute content to the channels they're being consumed on.
How Does Digital Asset Management Software Work?
Digital asset management software creates workflows that enable your teams to find, store, and share files they need to work. These solutions utilize metadata to identify content with attributes and specific keywords. These identifiers create an index to help group and categorize assets by tags, media type, and technology used to help find them.
Digital asset management platforms offer a wide range of capabilities to help your team find, use, and share digital assets faster and easier than before:
Workflow management
File formats and handling
Asset conversion, editing, and customization
Distribution and user permissions management
Search and metadata
Digital rights and corporate governance management
Reports and analytics
Data storage and security
Integrations
The Benefits of a Digital Asset Management System
Digital asset management systems can play an important role in your marketing organization and overall company. It enables your team to organize assets that make the most sense for your business.
Improved internal and external collaboration
Extend the value of media assets
Increase efficiency in approvals workflow
Speed conversion of assets into different sizes, ratios, and file types
Organize digital assets into one system
Easier compliance with changing standards and licensing
Measure the ROI and performance of digital assets
Support sales and marketing channels
Extend DAM Capabilities
Digital asset management systems typically use basic HTTP for upload and download for user initiated workflows. This can be further accelerated and secured by integrating Aspera's FASP transport into the transfer initiation workflows. This would significantly speed up the workflows for users when moving large files. Also, many Digital Asset Management systems allow for external and outside parties to upload assets to the Enterprise. Due to that, you would want to ensure that the assets being sent in are validated for Viruses and Malware, where the Trend Micro File Storage Security solution set can keep up with these fast moving workflows. PacGenesis works on these solutions with many customers in all vertical markets to fully secure and accelerate the content and data workflows using its best of breed partnerships.
PacGenesis Partners with Digital Asset Management Software
If your company is looking for a digital asset management system to implement into your content and data processes, PacGenesis can help find the right fit for you. We specialize in deploying enterprise solutions for transferring and sharing big data fast and securing your digital assets. We partner with some of the leading digital asset management companies to help over 300 global customers in a variety of markets from media and entertainment to life sciences and pharmaceuticals. Contact us today so we can get to know your organization and your business challenges, learn what you're currently utilizing, and suggest solutions that meet your needs.
To learn more about PacGenesis, follow @PacGenesis on Facebook, Twitter, and LinkedIn, or visit us at pacgenesis.com.