Aspera vs. Signiant (Competitors)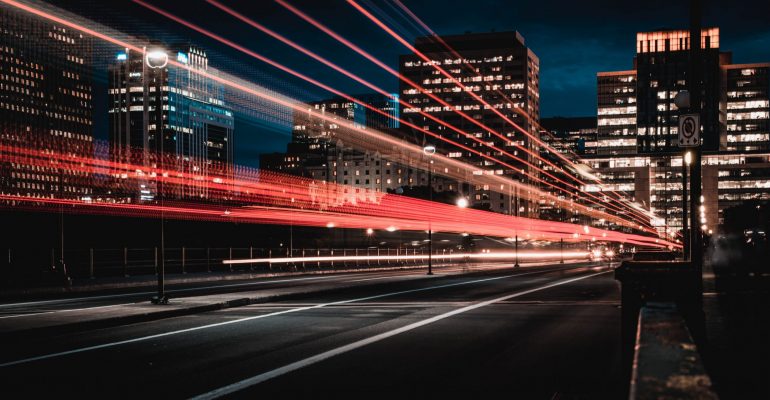 If you've landed on this blog post, then chances are you are researching different software options to determine which is the best high-speed file transfer and content streaming solution for your business. As an IBM Gold Business Partner, we want to make it as easy as possible for you to find the answers to all your questions about IBM Aspera, including why so many leading global organizations are choosing Aspera instead of its competitors.
Many companies just like yours who are evaluating IBM's Aspera for high-speed file transferring and content streaming are curious how it compares to Signiant, a competing high-speed file transfer solution. As business solutions professionals who are extremely knowledgeable about both software options, we're here to explain the differences to you, and why major organizations including major motion picture studios, healthcare and life sciences organizations, financial institutions, and other global businesses that are household names are choosing Aspera vs. Signiant.
Aspera Provides a More Simple User Experience for End Users and Admins
When you are evaluating software that will be as important to your organization as a high-speed file transfer and content streaming solution, you want to make sure that your end-users will adopt it. And as you well know, one of the key aspects of getting end-users to adopt new software is ensuring that it has a simple, intuitive user interface.
Many organizations that have adopted Signiant report that its user interfaces for both end-users and admins are confusing and cumbersome. In fact, the user experience is so complicated compared to that of Aspera's that many organizations who choose Signiant later realize after purchasing it that they need to host several internal training sessions and tutorials to simply teach their employers how to use the solution.
IBM Aspera, however, provides a more simple user experience. Don't get us wrong – we still host training sessions to help you introduce and deploy Aspera throughout your organization. However, the feedback that we hear from the numerous end-users that we meet with is that Aspera is so easy to use.
Aspera Provides Digital Watermarking by Irdeto, The World's Leader in Digital Platform Security
Both Aspera and Signiant allow organizations who are streaming and sharing media content to add forensic watermarks so that content leaks can be traced. However, only Aspera integrates with Irdeto TraceMark, which is created and supported by the world's leader in digital platform security.
Irdeto has been trusted by global companies needing cybersecurity, with more than 50 years of security expertise. Additionally, Irdeto solutions have been used to protect more than 6 billion devices and applications. When it comes to adding forensic watermarks to the content you're streaming or transferring, you simply can't find a better option than the combined power of IBM Aspera and Irdeto.
Automating Workflows is Easier with Aspera's Built-In Automation Functionality
When you need to transfer large volumes of content or stream media, you don't want your users to get slowed down with time-consuming, manual processes. But with Signiant, unless you purchase third party applications for automation, which require your admins to use their own limited time to integrate SDKs, you'll have very limited out-of-the-box automation options available to your organization.
IBM doesn't want you to waste time doing manual processes, or have to buy expensive add-ons to simply get data to where it needs to go faster. Aspera offers several automation features, allowing you to replicate workflows day after day, thus getting the files and content you need to share and stream to their destination points faster and more easily than you can with Signiant.
Aspera Offers More Flexible Pricing Options
Signiant is offered at one price, with options to pay monthly or annually, regardless of usage. Many organizations find this one-size-fits-all pricing to be too expensive and inflexible, especially if large file transfers are needed, but not every day.
Aspera gives your organization pricing choice and freedom. You can choose to purchase Aspera on an annual basis, or simply pay as you go for only the amount of data you actually transfer or stream. This is a much more flexible pricing option that makes Aspera more affordable for organizations of a variety of sizes, especially smaller businesses, as well as easier for you to track and bill file transfer usage for your clients' projects.
Contact Us With Any Questions
We know that evaluating high-speed file transfer and content streaming solutions is extremely important to your business and that you need to do your due diligence before choosing an application for your organization. As an IBM Gold Business Partner, we're perfectly-suited to explain the benefits of Aspera to you, as well as how it stacks up against competing solutions like Signiant. If you have any additional questions about Aspera vs. Signiant, or other questions about using or deploying Aspera throughout your organization, we're here to help. Contact us today by calling (512) 766-8715.
Aspera vs Signiant Infographic