Cloud-Based File Transfer Service: Aspera vs Dropbox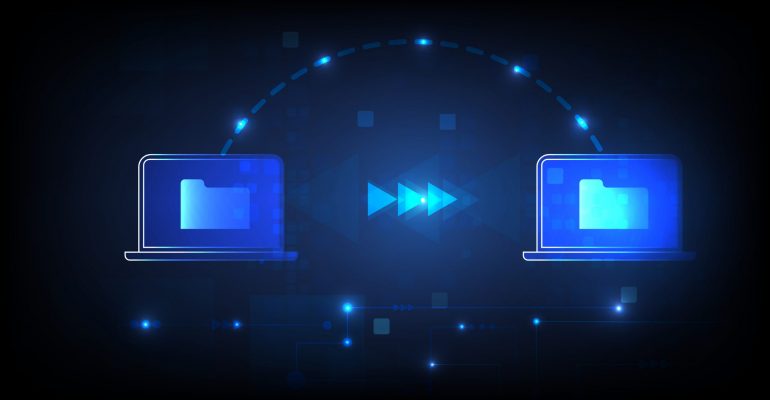 The rise of cloud-based file transfer services has tracked the increasing speed of the internet. With more and more employees working from home, you want to have the right service provider that meets all your needs. It's crucial to have an easy-to-use, secure, and cost-effective solution that lets employees send and receive large data and media files. In this article, we take a look at two popular options that you can implement for your business: Aspera versus Dropbox.
About Dropbox
Dropbox is one of the most popular services in the file storage space. They were one of the original online storage services, but other companies have quickly caught up to offer similar feature sets. According to their site, their services include:
Sharing files – Big or small, you can send files to anyone involved with a project, whether or not they have a Dropbox account.
Team management – Your business can organize your files in one place with their Dropbox Business plan. With admin controls, you can track team activity and secure access to the data you share.
Data security – Keep data safe with security features that let you control who gets to access files, wipe data, and recover files.
Dropbox Transfer is also another service offered to their users and for professionals who share files with clients. Their transfer services include:
Tracking transfers with delivery and download
An allotted 100 GB per transfer
Sending a copy of a file but keeping the original
Securing documents with a passcode and an expiration date
About Aspera
Aspera is one of the most secure file sharing and collaboration services on the market. It is backed by IBM and is used in all types of industry sectors from banking and financial services to media and entertainment, all of which need high levels of security. Aspera are On Premise and SaaS offerings to meet a variety of requirements of customers.
IBM Aspera on Cloud uses a combination of public cloud, private cloud, and on-premises cloud storage and compute resources by allowing companies to securely and reliably move big data across on-premises and multi-cloud environments at an unrivaled speed. Their services include:
Sharing files regardless of size – Aspera is the world's fastest file transfer system. You can share large files around customers and partners without compromising performance or security. Using enterprise storage or cloud storage systems, you can easily distribute files across your business.
Simplify team management – Aspera provides individuals and groups with intuitive and efficient paradigms to collaborate and exchange files and directories. Web, Desktop, Mobile, and email interface provides users with the freedom to send and receive data in whichever way is best. You can also automate file movement and workflows for streamlined functionality.
High-level security – Leverage blockchain technology to add extra layers of security to your data as it moves through your clouds.
This hosted service from IBM Aspera allows you to transfer, exchange, and deliver data from any location to anywhere or anyone. Their transfer services include:
High-speed data transfer that uses public internet to securely and reliably migrate large data to, from, and between any major cloud.
As the fastest service on the market, you can transfer data up to 100x faster than FTP and HTTP.
Aspera allows you to transfer 100 TB of data every single day.
Which is Right for You?
Choosing the right cloud-based file transfer service for your business can seem like a daunting task, and will really depend on your specific situation and needs. The bottom line is if you're looking for a solution that will provide the highest level of security for your data and information while offering a user-friendly platform to communicate with your teams (along with no size or speed limitations), you should look to Aspera. By giving us a call today, we can talk about what you're looking to accomplish and we can help you decide on which option is best for you.
About PacGenesis
We are an IBM Gold Business Partner focusing on scalable data transfer and workflow solutions. Reach out to us and ask any questions you have about utilizing Aspera in your business at 512-766-8715.