What Are The Risks of Cloud Computing?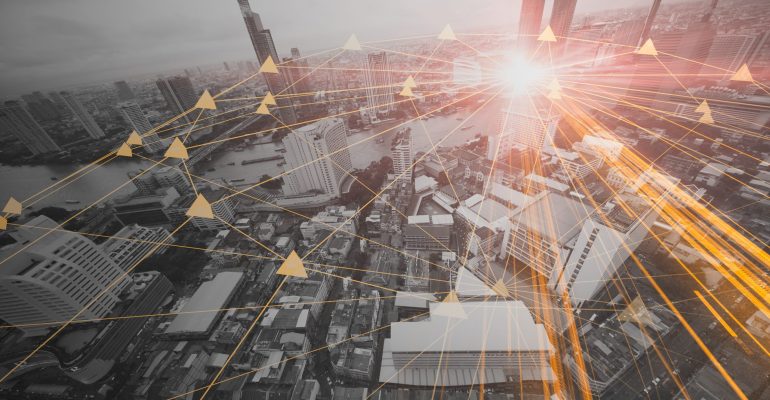 What Is Cloud Computing?
Cloud computing is a service offering model that provides on-demand IT resources for organizations and individuals. In this model, users and organizations can run critical applications, store backups, and even run production environments in an off-site environment.
What Is The Value of Cloud Computing?
Cloud Computing provides organizations with several channels of value including reducing on-premises capital expenditure spend, on-demanding elastic pricing, and redundancy in data and resources.
Reducing Capital Expenditure
One great benefit of cloud computing is the ability to minimize capital expenditure in an IT environment. Prior to this cloud-based service offering, organizations had to spend tens if not hundreds of thousands on a local data center to support their IT environment. Now, with cloud computing, organizations can move to an operational expenditure-based model and only consume on-demand computing services, without purchasing the underlying hardware. This in effect can save organizations immense amounts of money on their IT operational costs.
On-demand Elastic Computing
On-demand computing allows users and organizations to consume only what they need in terms of computing resources. For example, organizations who are heavy in dev-ops can benefit from cloud computing by quickly scaling up and scaling down computing resources on the fly to accommodate seasonal business needs or enable their fluctuating test dev environments.
Creating Redundancy in Data
The rise of cloud computing has also provided organizations with new availability options in how they store and proliferate data. These cloud computing vendors often offer high-availability zones that allow organizations to create redundancy in their production environment. Further, organizations can create resiliency by creating backups of their production environment to be stored in the cloud. This aspect of cloud computing provides tremendous value for organizations that are looking to create redundancy in their sensitive production environments.
What Are The Risks of Cloud Computing?
Although cloud-computing provides great value for organizations through its accessibility, flexibility, and cost; there are also some associated risks in cloud computing.
Vulnerability Transferring Sensitive Data
One of the primary concerns with cloud computing is the transfer of data from on-premises to the cloud. Often, organizations are unaware of the vulnerability in sending data from their office to the cloud and fall victim to a 'man in the middle' attack. Here, a cyber thief will steal an organization's sensitive data as they attempt to transmit that data to the cloud.
Vulnerability in The Cloud Platform
Another primary concern is the security posture of the cloud platform. Today, there are tens of thousands of cloud service offerings. In choosing a cloud provider, it's critically important to choose a provider that has a hardened security posture to ensure that once your data or production environment resides in that cloud location, it is safe.
Solutions That Enhance The Security Posture of Cloud Computing
IBM's Aspera
IBM's Aspera supports organizations adopting cloud-computing strategies by providing a secure data transfer platform built on the patented FASP technology. FASP or Fast, Adaptive, and Secure Protocol was designed to transfer files at lightning speeds in a secure manner. Aspera is designed to transfer data up to 100 times faster than traditional data transfer services like FTP and has built-in AES encryption to ensure that your data is not being stolen.
5th Kind
CORE by 5th Kind provides a best-in-class centralized collaboration platform that allows organizations to collaborate in a seamless and secure fashion. Designed to support the entertainment industry, 5th Kind is trusted by organizations such as Disney, Warner Brothers, Marvel Studios, and others.
The value of 5th Kind is to provide on-the-fly visual and forensic watermarking when viewing videos, secure access allows HTTPS access using SSL/TLS 1.2 and authentication based on latest OAuth 2.0 standards. This allows organizations to seamlessly transmit and collaborate on valuable projects with the peace of mind that these projects will be safe and secure.
Irdeto
Irdeto provides technology-focused security solutions to support every function of today's business. With over 50 years of expertise in this space, Irdeto has continued to provide a portfolio of security solutions that meet the needs of business today and will continue to evolve and meet the needs of the modern business tomorrow.
Next Steps
If you're interested in leveraging cloud computing to move your business to the next level, consider reaching out to the trusted team at PacGenesis. PacGenesis is an IBM Gold-status Partner and trusted advisor in the data security space. With over 10 years of experience, PanGenesis has helped over 300 customers in achieving a more secure IT environment.
To learn more about PacGenesis, follow @PacGenesis on Facebook, Twitter, and LinkedIn, or go to www.pacgenesis.com.