Aspera on Cloud Edition Comparison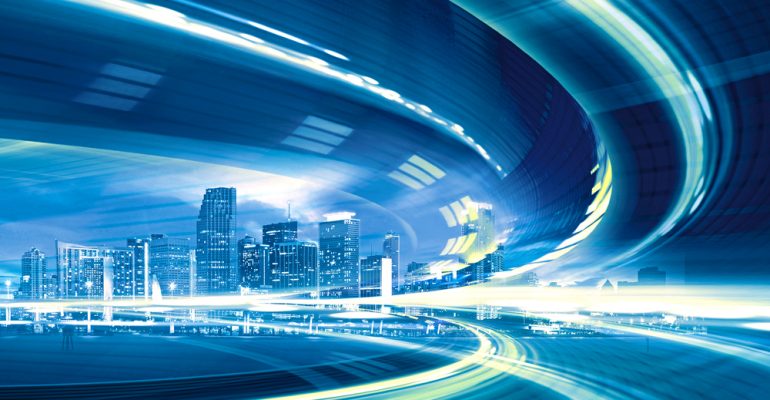 Aspera on Cloud Features
Aspera on Cloud or AoC is a cloud-based hosted service that allows organizations to transfer files in a seamless, secure and fast manner. Built on the Fast Adaptable Secure Protocol, or FASP, organizations are able to transfer files up to 100 times faster than FTP or HTTP. This incredible value in faster file transfer has caused many organizations to rethink their current file transfer strategy and consider Aspera on Cloud. However, questions continually come up regarding what version is going to be the right fit for a given organization. To address this question, we put together an article that provides a deep dive into the different editions of Aspera on Cloud.
Aspera on Cloud Edition Comparison
AoC provides organizations with a SaaS-based web application that is hosted in IBM Cloud. The application allows for users to access content repositories backed by either IBM managed transfer nodes (in AWS, IBM Cloud, Google or Azure), self-managed nodes in Private/Public clouds, or your own datacenter with your own storage. AoC transfer apps include "Files" which allows for collaboration of content across a files/folders view and "Packages" for ad-hoc file sending to particular users via a simple email address.
AoC is priced via the following major components:
Bytes Transferred – The total amount of data (bytes in + out) by all users leveraging the system
Usage charges – AoC includes a predefined amount of egress (bytes out of IBM managed ATS nodes) as well as an allotment of storage when leveraging IBM Cloud Managed ATS nodes (both egress and storage allotments vary by version)
Users – Active monthly users (varies by version)
AoC Standard Edition
Includes:
1 Organization (xx.ibmaspera.com)
1 workspace
SaaS based cluster nodes in IBM, AWS, Azure or Google only.
1TB of monthly storage in IBM Cloud (overage at $0.03/GB beyond 1TB monthly)
10TB of egress annually (overage at $0.03/GB beyond 10TB)
500 users
AoC Advanced Edition
Includes:
1 Organization URL
Unlimited Workspaces
SaaS based cluster nodes or self-managed "tethered nodes" on-prem/VPC
AoC Activity App included for reporting across organization
10TB of monthly storage in IBM Cloud (overage at $0.03/GB beyond 10TB monthly)
100TB of egress annually maximum (overage at $0.03/GB beyond 100TB)
2500 users
AoC Enterprise Edition
Includes:
5 Organization URL's
Unlimited Workspaces
SaaS based cluster nodes or self-managed "tethered nodes" on-prem/VPC
AoC Activity App included for reporting across organization
AoC Automation Application for workflow intelligence
25TB of monthly storage in IBM Cloud (overage at $0.03/GB beyond 25TB monthly)
500TB of egress annually (overage at $0.03/GB beyond 500TB)
5000 users
All other Aspera apps included (Faspex, Shares, Console, etc.)
Aspera on Cloud Overview & Deployment Walkthrough
Intuitive File Sharing & Collaboration:
Move files across on-premise and multi cloud environments with an easy-to-use interface that simplifies file uploads, downloads, sharing and distribution. Easily drag and drop files and folders to transfer to any storage location. Assemble files into a digital package, and use an email-like interface to send to one or more recipients. Organize your files and users into secure collaboration workspaces. Enable users to submit data to shared inboxes
Hybrid Deployment and Central Administration
Configure access to transfer nodes and storage located in your data center or on any of the following market-leading cloud platforms: IBM Cloud™, Amazon Web Services (AWS), Azure and Google. Establish network policies that govern how transfer nodes interact with each other.
Real-time Control and Monitoring
Manage transfer activities, storage usage and digital packages in real time. Monitor activity logs and service alerts. Manage membership in workspaces, user groups and shared inboxes. Easily create a uniquely branded web presence by customizing email templates and logos to match your brand identity.
Workflow Automation and Integration
Automate file-movement workflows for many common transfer jobs. Custom automation workflows can move files between IBM Aspera® on Cloud transfer endpoints, such as shared folders, transfer nodes, shared-inbox and package deliveries. The workflows can be triggered by a variety of methods, such as API calls, operator manual intervention, file-arrival events and shared-inbox file submissions. The new capability enables you to integrate Aspera Orchestrator and Aspera on Cloud workflows.
Scaling and Transfer capabilities
Built on the patented IBM Aspera FASP® technology, Aspera on Cloud can move data up to hundreds of times faster than FTP and HTTP, regardless of file size, transfer distance or network conditions. Fully utilize your available bandwidth, without impacting other traffic on the network. With direct-to-cloud technology and built-in clustering, Aspera can provide faster performance and automatically scale transfer capacity. Enterprise-grade security includes a powerful access control model, encryption in transit and at rest, and data-integrity verification.
Ask Us Your Aspera Questions
If you'd like to learn more about Aspera on Cloud, or if you have questions around editions or implementation, we're here ready to help! Here at PacGenesis, we've made it our top priority as an IBM Gold-status Partner to help organizations as they consider implementing Aspera solutions within their environment. With over 10 years of experience and hundreds of satisfied clients supported, we're certain that we can help your organization navigate implementing the Aspera solution.
To learn more about PacGenesis, follow @PacGenesis on Facebook, Twitter, and LinkedIn, or go to www.pacgenesis.com.