Protecting Apps & Protecting Platforms from Piracy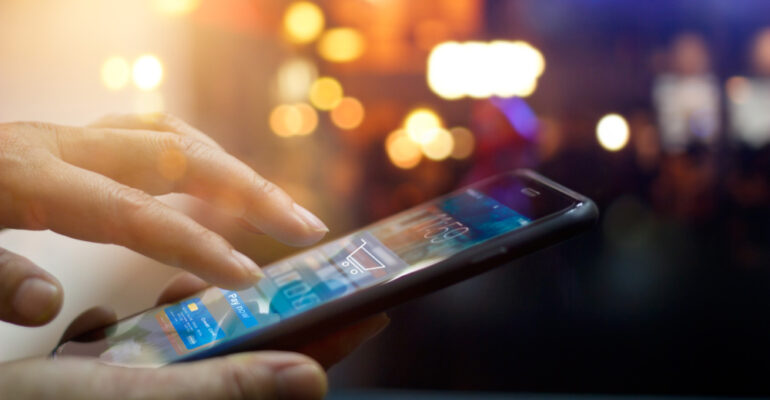 Introduction
Due to an unprecedented technological revolution that each and every industry is experiencing, we're seeing organizations become more technologically advanced than ever before. By using advanced applications and platforms, organizations can now maintain seamless business interactions, collaboration, and interconnectedness that is fueling the modern business's exponential technological progress! This modern advancement has awarded us as a society with all of the fascinating technologies that we as consumers interact with in our everyday lives and has allowed businesses to bring more exciting technologies to the marketplace than ever before.
However, with these incredible strides in technological interconnectedness, come new challenges. With rapid application releases to meet the market demand, we're now finding that there is a great need for application security and privacy solutions to grow in parallel to keep up with the rapid growth of these application platforms. The need for advanced privacy and security enhancements is due to ever-evolving cybersecurity threats through data exposure and data hacking.
The Modern Challenge for Application Security
With massive growth and opportunity also comes new unforeseen challenges. Today, organizations have to deal with hackers using the pinnacle of technological advancement to try and breach security systems and applications to gain access to sensitive data. It's truly a fascinating time to see that as technology progresses for the good of society, these tools and technological advancements also are leveraged to steal data! This is the modern organization's dilemma. Thankfully, this challenge has paved the way for organizations to create new strategies and technology-focused solutions to protect organizations in more effective ways than ever before.
The Advanced Solution to Application Security
Organizations like 5th Kind and Irdeto are paving the way for organizations to be more resilient and protected as they incorporate new applications into their IT ecosystem. These organizations have taken what seems to be a challenge for organizations to maintain business continuity and fulfill business-critical initiative and leveraged it as an opportunity to support organizations.
5th Kind
Used by some of the industry leaders, 5th Kid supports today's organizations' need for seamless collaboration, secure and centralized workflow management and advanced digital asset management. 5th Kind's flagship product CORE provides organizations with next generation workflow orchestration, digital asset management and a streamlined communication platform that is both scalable and customizable.
5th Kind is built on tenants that support the modern technology-focused organization:
Intuitive Design
The 5th Kind application gives 5th Kind users an effortless experience with an intuitive, clean design and features that make it easy for you and your employees to get work done.
Device Agnostic
Work on any device, from anywhere in the world, securely, seamlessly and in real time. Upload and download speeds are always lightning-fast and they never limit file size.
Configurable
CORE by 5th Kind is configurable to how your organization works, built on flexibility and control.
Modernized Collaboration
Empower your teams to collaborate in real time, securely and seamlessly. Their powerful tools eliminate duplication and wasted effort.
Irdeto
Irdeto is a global data security leader in digital platform security, focused on providing platform and application level protection for video entertainment, video games, connected transport, connected health and IoT connected industries. Irdeto has continually raised the bar in data protection. With over 50 years in the security space and 6 billion devices protected, Irdeto truly stands out as a trusted advisor in the space of digital platform security.
Irdeto is protecting organizations through:
Managed services
Managed Services support organizations in the broadcast and online content delivery by partnering to remove the challenges of maintaining infrastructure or critical services. Whether you need a partner to take ownership of an existing platform or technology or design and deploy a new platform, Irdeto's experts can act as an extension of your team, minimizing operations allowing you to focus on your business operations.
Software security
Irdeto's software solutions such as Clockware, Secure Environment, Cloakware Software Protection, Trusted Software and Denuvo, act as the protection foundation for entertainment and software applications around the world. Irdeto protects the solutions that support your business allowing you to build revenue and fight cybercrime.

Content Security
Irdeto's content security solutions such as Media Manager, Conditional Access System and Multi-DRM protect media ensuring that your organization's sensitive IP isn't in the hands of a cybercriminal. Irdeto understands that content is the lifeblood of a successful entertainment business. Combating cybercrime in the content space is one way Irdeto helps organizations stay protected and allows them to focus on doing the business that they love.
Next Steps
If you're looking to learn more about application security, or enhance your existing application security posture, consider reaching out to the trusted team here PacGenesis. With over 10 years of support for organizations that are looking to protect critical applications and platforms through leveraging solutions such as Irdeto & 5th Kind, we're sure we can help support you on your journey to effective and efficient application security.
With over four hundred customers and nine hundred thousand terabytes transferred, PacGenesis has earned the title of a Trusted Advisor in the data security space. To learn more about PacGenesis, follow @PacGenesis on Facebook, Twitter, and LinkedIn, or go to www.pacgensis.com to contact us.