Working with Workspaces in Aspera on Cloud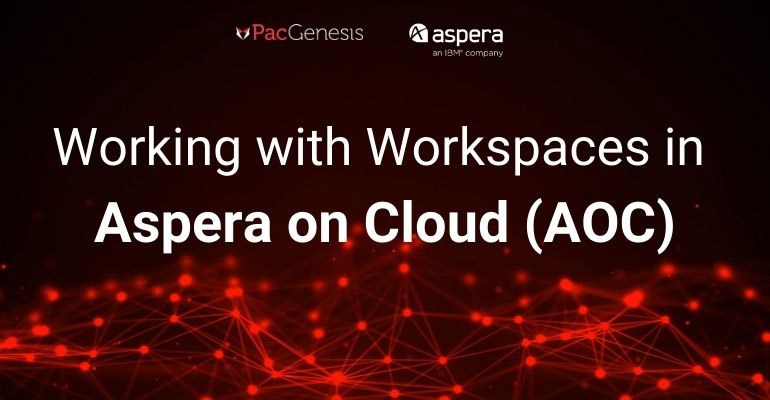 Introduction
IBM Aspera on Cloud (AoC) is a hybrid SaaS offering that enables high-speed file transfer for end users through a simple web interface.
Organizations that have a subscription to AoC Advanced Edition or AoC Enterprise Edition can configure multiple Workspaces within their AoC deployment. A workspace is a collection of users, storage, and permissions. Every workspace is independent, so they can be used to isolate users based on your business needs. Some customers will create new workspaces for each internal department or for collaborating with individual external vendors and partners; others find it more useful to make a separate workspace for specific projects.
This article will describe how to work with workspaces as an end user.
Switching Workspaces
As an end user, you may be a member of multiple workspaces. Remember that each workspace is isolated, so you will need to switch between workspaces as needed. When you're in the Files or Packages app, you'll notice that your shared folders and inboxes will change as you switch workspaces.
The workspace switcher is on the left hand column of your screen. Clicking the caret will allow you to switch.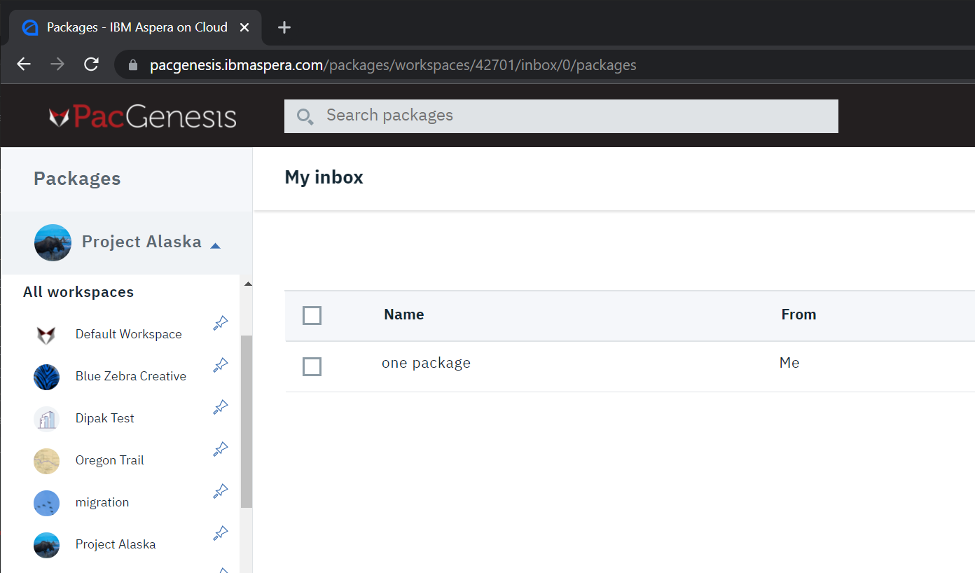 Pinning Workspaces
If you're a member of many workspaces, it may be useful to pin one or more of your most frequently used workspaces. Click the Pin icon in the workspace list to have it appear at the top of your list.
Choosing a Default Workspace
You can also choose which workspace is selected by default when you first log in to Aspera on Cloud. Click on the user button in the top right corner and choose Account Settings.

On the next screen, scroll down to the Defaults section and you can select a default workspace, then click Submit.
Learn More

PacGenesis experts are ready to assist with your Aspera workflows.
To learn more about PacGenesis, follow @PacGenesis on Facebook, Twitter, and LinkedIn, or contact us at pacgenesis.com.