Why Aspera?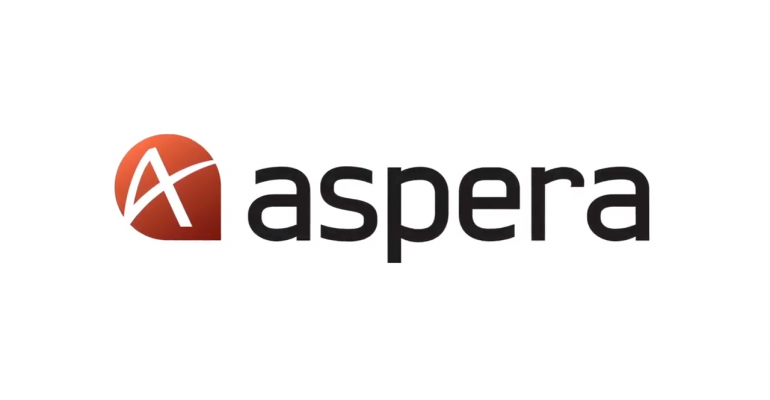 Why Aspera?
Is your business evaluating ERP solutions to help you transfer or stream data while maintaining the safest standards in data security? If so, we can help. We are IBM Aspera experts, and we help businesses just like yours evaluate, plan workflows, and then support Aspera workflows. In fact, we work with a number of different business types, including organizations in the Media & Entertainment, engineering & manufacturing, financial services, legal eDiscovery, life sciences & pharmaceuticals, software & gaming, and a variety of other multi-national industries. Continue reading to learn why if you need to transfer large data files, transfer large volumes of files, or stream media, you need IBM Aspera.
IBM Aspera is the Fastest of All Data Transfer Solutions on the Market
If you're wondering why you should consider Aspera for business ERP, you should know that it is the fastest data transfer system on the market. Aspera can send up to 100TB of data around the globe every day to six continents (every continent except Antarctica).
Additional facts about IBM Aspera include:
It can send files up to 100X faster than FTP.
It delivers the fastest media streaming speeds with near-zero latency over the Internet.
It integrates with best-in-class security solutions from partners like Irdeto so that your data or media is transferred or streamed as securely as possible.
IBM Aspera Uses Patented FASP® Technology
Most file transfer solutions rely on the Transmission Control Protocol (TCP) which was created in the early 1970s when the first personal computers were invented. As you can imagine, this nearly 50-year-old protocol was never intended to transfer the amount or quantity of data that a modern business like yours needs to transfer every day.
When TCP was created, it was designed to be reliable. That meant that it lined every file up in a queue, and sent one file at a time, ensuring the first file in line was successfully transferred before sending the next. While this reliability helped in the 1970s, it isn't a practical solution for us in 2020. Today, global organizations need to transfer and stream large files simultaneously, and can't operate efficiently with the bottlenecks created by TCP.
IBM Aspera is completely different. It uses its patented FASP technology – which stands for Fast, Adaptive, and Secure Protocol – to send multiple files simultaneously, while automatically resending failed file transfers.
Aspera Services Offered by PacGenesis
At PacGenesis, our team of business consultants are an IBM Gold Business Partner. We are Aspera experts who can help you plan workflows with this solution to be implemented in the cloud or on-premise.
Our IBM Aspera services including:
Starting conversations to understand your data transfer or streaming needs to see if Aspera would be a good fit for your business.
Helping you evaluate Aspera data transfer and streaming features for ERP either in the cloud or on-premise.
Planning Aspera workflow solutions based on your business's unique data transfer and media streaming needs.
If you choose Aspera, helping you implement and deploy the solution throughout your organization.
Providing on-going Aspera support after you've deployed the solution.
Aspera's patented FASP® transport technology is a proven standard for the high-speed movement of large files or large collections of files over wide area networks (WANs). Organizations across a variety of industries on six continents rely on Aspera software for the business-critical transport of their digital assets.
How Do You Learn More About IBM Aspera?
If you're interested in learning more about this high-speed data transfer solution, we can help. You can reach out to our IBM Aspera experts at any time to schedule an introductory call about this ERP solution. We can be reached at (512) 766-8715, sales@pacgenesis.com, or through our online contact form. And when it comes to starting to plan workflows and deploy the solution in the cloud or on-premise, we can make on-site visits to make sure everything runs smoothly and seamlessly. Reach out to us today to learn more about IBM Aspera.