What is AWS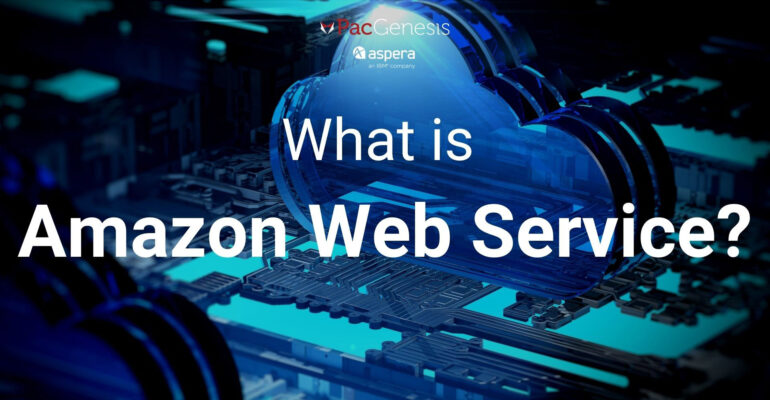 AWS, or Amazon Web Service, is a cloud platform that offers several on-demand operations to help corporate companies scale and grow. It has become a giant component of Amazon's business portfolio and is a frontrunner to other cloud computing platforms.
AWS is made from different cloud computing products and services. It provides servers, storage, networking, remote computing, email, mobile development, and security. It can be broken into three main products:
EC2: Amazon's virtual machine service
Glacier: a low-cost cloud storage service
S3: Amazon's storage system
Solutions Provided by AWS
Amazon Web Services offers a broad set of global cloud-based solutions like compute, storage, databases, analytics, networking, mobile, developer tools, management tools, IoT, security, and enterprise applications. These services help organizations move faster, produce lower costs, and provide scalability.
Organizations of every industry and size can run many different use cases on AWS.
Storage and Backup
AWS offers multiple types of storage to choose from and is easily accessible as well. It can be used for storage and file indexing as well as running critical business applications.
Websites
Using AWS, businesses can host their websites, similar to other web applications.
Gaming
AWS makes it easy to provide the best online gaming experience to gamers around the world.
Mobile, Web, and Social Applications
AWS has the capability to launch and scale mobile, e-commerce, and SaaS applications. With API-driven code, AWS can enable companies to build uncompromisingly scalable applications without requiring any OS and other systems.
How Aspera Runs in your AWS VPC
Aspera on Demand is Aspera's transfer software available for deployment and use on AWS. Built on Aspera's FASP protocol, it allows customers to quickly move data of any size to any cloud environment over any network at line speed. This solution provides high-speed, robust, secure, and resumable file transfers directly to cloud storage environments.
AOD products support virtually any storage type or location, whether it's block, object, on-premises, cloud, or hybrid. It is adaptable to many use scenarios and fully interoperable with all core Aspera products acting as transfer peers with the cloud storage and for all modes of transfer.
PacGenesis Provides Aspera for AWS
Cloud computing has become a viable, mainstream solution for data processing, storage, and distribution, but moving large amounts of data in and out of the cloud has presented a serious challenge for companies with terabytes or petabytes of digital files. With the help of IBM Aspera, the suite of Aspera on Demand transfer products solves this bottleneck. At PacGenesis, we've helped clients install Aspera within their businesses to improve their file transfer bottlenecks. An IBM Gold Business Partner, we've earned IBM's trust to implement Aspera for businesses. With over 10 years of experience, we can help answer any questions you may have. 
To learn more about PacGenesis, follow @PacGenesis on Facebook, Twitter, and LinkedIn or visit pacgenesis.com.