Cybersecurity and Media Streaming Companies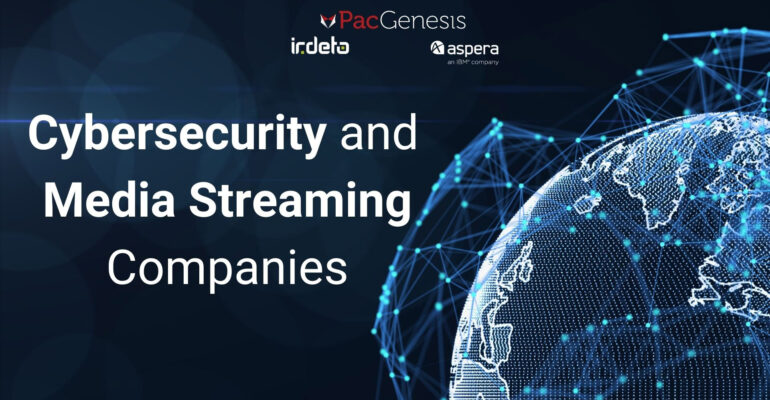 Cybersecurity and Media Streaming Companies
Aspera
IBM Aspera focuses on overcoming the limitations that exist when moving big files over long distances. IBM Aspera is a software product that helps users transfer files and content. Companies can send files, regardless of size, at maximum speeds over existing infrastructure and worldwide IP networks using its innovative, patented FASP protocol. Data transfers can write directly to underlying object storage using native APIs for instant data access. Adaptive rate control allows transfers to quickly ramp up to fully utilize a shared network's available bandwidth. 
Aspera covers a range of desktop, mobile, and server operating systems, as well as options for on-premise, software as a service, and in the cloud. The complete set of ready-to-use apps and solutions within Aspera allows users to transfer, synchronize, automate, collaborate, and stream content to customers, collaborators, and stakeholders.
Irdeto
Irdeto is a world leader in digital platform cybersecurity, providing modernized content security protection for the entertainment industry through DRM security with enhanced stream protection. With over 50 years of expertise, Irdeto's services and solutions help protect revenue, enable growth, and fight cybercrime. Using encryption keys that provide the needed security measures to effectively minimize cyber attacks, businesses can rest easy knowing that their organization's intellectual property is properly protected.
Irdeto also provides forensic watermarking technologies to deter and combat leaks throughout the content lifecycle. TraceMark helps businesses find weaknesses in the distribution chain and gain insight into pirate sourcing patterns, providing leverage for the business. As a cloud software offering, it allows customers to go to market faster without any internal workflow changes.

To learn more about PacGenesis, follow @PacGenesis on Facebook, Twitter, and LinkedIn, or visit pacgenesis.com.