Faspex Newest Patch Level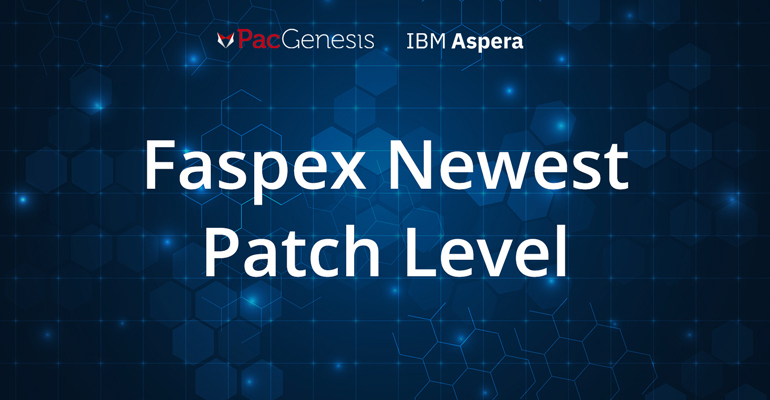 IBM Aspera Faspex announced the latest release of the Faspex 5.0.1 and Faspex 4.4.1 Patch Level 12. Both of these releases resolve a vulnerability that could have exposed data improperly due to an incorrectly computed security token.
Updating to the latest versions is highly recommended to ensure data is secure. To update, find the links below based on the product and platform:
PacGenesis also has installers available on their site to download by logging into your account and searching in the "Download Links" section of your profile.
About Faspex
Faspex is a file exchange application built on the IBM Aspera High-Speed Transfer Server as a transfer solution. It offers more advanced management options for FASP high-speed transfer to match an organization's workflow. Part of the file exchange and management features include:
Simple web and email interface for exchanging files and directories
Enable users to forward file packages on the server to others
Manage user permissions through workgroup/dropbox assignment or direct configuration
Execute custom scripts after a transfer when certain conditions are met
Create customizable email notifications of Faspex events
For more information on this latest Faspex patch update, contact us at PacGenesis to learn more or for help.