What is an FTP?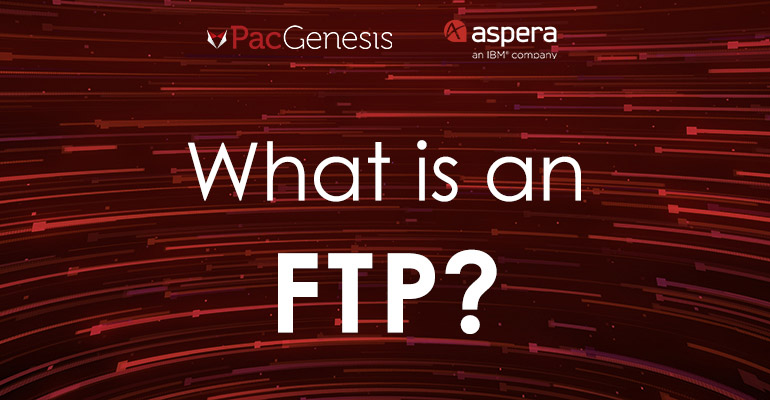 What is an FTP?
FTP, or File Transfer Protocol, is an application layer protocol used for transferring files between a client and a server. One of the oldest protocols, it allows users to sign in and access files like data, videos, pictures, and other content. An FTP server offers access to a directory with subdirectories. Users connect to these servers with an FTP client, which lets you download and upload files from the server.
FTP is one of the simplest and earliest mechanisms created to move files from one place to another. It uses two basic channels to operate: the command channel and data channel. The command channel carries information about the task itself, while the data channel transfers the actual file between devices.
Disadvantages of Using FTP
Platforms that still offer FTP downloads or support transfers do so out of habit, but it has become less common. Unfortunately, with today's business standards and the need to transfer files fast across the globe, FTP cannot scale to support the needs like any-to-any data transfers, large file ingestion, and cloud-native transfer.
Most importantly, it is not a secured protocol. Developed before cybersecurity was more than a hypothetical field, the transfer is not encrypted, making it relatively easy to intercept files for hackers.
Alternative Solutions for FTP: IBM Aspera
Using its proprietary FASP technology to deliver data, IBM Aspera software eliminates bottlenecks and risks associated with the outdated FTP technology. It can move files at maximum speeds, utilizing the available bandwidth.
Using its adaptive rate control, it delivers higher performance than FTP without impacting other crucial business traffic. Even during periods of extreme network congestion, the rate control makes sure there is a timely acquisition and distribution of high-priority files.
Included with Aspera, their patented protocol offers built-in security for data transfers using the standard open-source OpenSSL toolkit. It also provides secure authentication of the transfer endpoints, on-the-fly encryption, and integrity verification for each transmitted datagram.
IBM Aspera with PacGenesis
IBM Aspera allows you to securely transfer data anywhere. With its complete portfolio of software products and technologies, it provides any organization from a wide variety of industries with the highest level of performance for every file transfer and use case. As an IBM Gold Business Partner, PacGenesis can help your business focus on scalable data transfer and workflow solutions for their needs. To better identify your high-speed transfer needs and set up an evaluation, contact us today. 
To learn more about PacGenesis, follow @PacGenesis on Facebook, Twitter, and LinkedIn or contact us at pacgenesis.com.