PacGenesis Blog: What is the Best Content Management System for Websites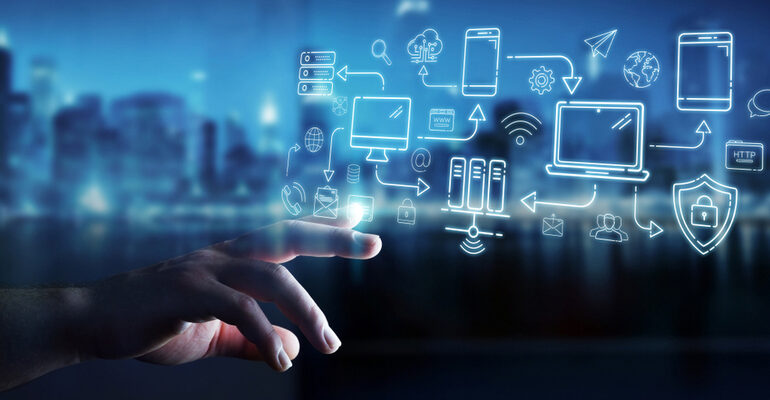 PacGenesis Blog: What is the Best Content Management System for Websites
Over the past decade, web design has gone through a massive evolution. Remember the days of using simple HTML / CSS on a webpage in the early 2000s? Well, if you're like most, that was an arduous process resulting in a simple lack-luster webpage. Fast forward to today, and now we have access to many web design platforms or content management systems that enable users to access, manage and present content in more dynamic ways through an easy-to-use drag and drop interface.
This design approach which makes content management and web design simple for the average computer user has transformed how applications, websites, and media content is managed. What was once a very laborious time-consuming process, that took a lot of deep technical computer science knowledge, can now be achieved with ease, opening up the world of development to an entirely new consumer base.
What is an Enterprise Content Management System?
An Enterprise Content Management System or ECM is a content management system built on the drag-and-drop design process that allows users and organizations to store and manage documents, files, and unstructured data. To provide a bit clearer picture, have you ever used Dropbox or Google Drive? Well, then you've used an enterprise content management system.
These platforms allow users and organizations to drag and drop files, folders, or unstructured data, and even off-load that data into the cloud to create resilience in their data.
Now, if you're an avid user of DropBox or Google Drive, or any other like service, you'll most definitely have a good understanding of the value of an enterprise content management system. These platforms allow users and organizations to manage critical data in a seamless and straightforward manner. And most importantly, these platforms allow for seamless collaboration between users or organizations such that they can build sophisticated folder structures to store, collaborate and create content that is critical to their business.
What CMS is Best?
Of course, today there are many different content management systems for websites that users and organizations have access to build and present their unique offerings. CSM data and user feedback point to the fact that users and organizations choose a CMS based on two critical characteristics, the ability to meet design targets and the ease of use of the platform.
Ability to Meet Design Targets
First and foremost, when entering the process for selecting a content management system users are going to first validate that the CMS in question can meet critical design requirements. If the CMS can't meet critical design criteria or can't meet core functionality requirements, this is going to be an easy way for a company to look at another solution.
Ease of Use
If that first box is checked, often the next major criteria are going to be the ease of use of the CSM platform. Here users are looking for a platform that offers seamless drag and drop capabilities and offers integration with applications as well as other functionalities that make sense for the business.
Other Content Management System Considerations
Another major consideration regarding a content management system is the application of media management. Today, organizations such as Boon AI offer a platform to streamline media content workflows and automate media tagging all built on the power of machine learning in the public cloud. Recently, PacGenesis held a recent webinar titled Machine Learning Content Management with Boon AI.
In that webinar Kiel Fox, Sr. Director of Sales summed up the offering in the following:

"We focus on visual assets. So images, videos, PDF docs, the concept here is we want it to make a very simple web UI that basically says point us to where your data is at. From there, we have a whole array of MLA KPIs from these cloud-native platforms that are presented to you in a way that you can assume simply just choose what you want to run."
This new evolution of the content management system is allowing now, for organizations to meet critical processes related to media management, in a dynamic automated fashion supported by AI and machine learning cloud-native services.
Next Steps
If you're looking to learn more about content management systems or the rich offering of content management providers such as Boon AI and 5th Kind, consider reaching out to the trusted team here PacGenesis. With over 10 years of support for organizations that are looking to protect critical applications and platforms through leveraging solutions such as 5th Kind and Boon AI, we're sure we can help support you on your journey to effective and efficient application security.
We've earned the title of a Trusted Advisor in the data security space, specifically with Media & Entertainment customers. To learn more about PacGenesis, follow @PacGenesis on Facebook, Twitter, and LinkedIn, or go to www.pacgenesis.com.