Irdeto Watermarking Format Support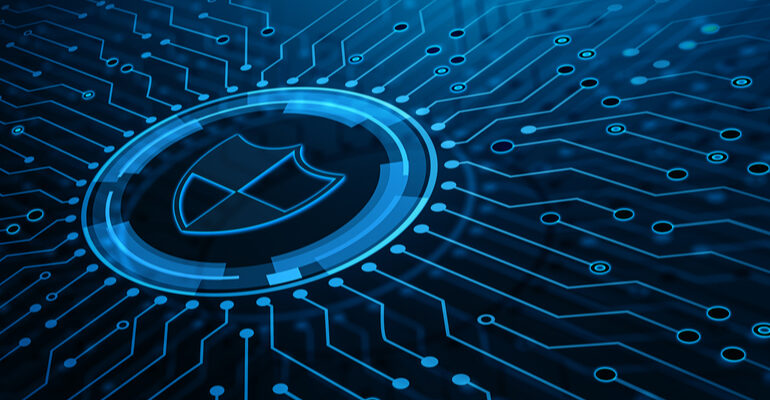 Irdeto Watermarking Format Support
Introduction
Today, an organization's success depends on the ability to collaborate on intellectual property in a manner that enhances security and limits the ability that valuable intellectual property gets into the wrong hands. One of the most effective ways to limit the breach of intellectual property within the niche of video entertainment, or video games, is through advanced watermarking technology. And one of the prominent leaders in the space for modernized digital watermarking is Irdeto.
Irdeto is a leader in the digital platform security space with over 50 years of experience in security. Through a focus on digital entertainment protection and IoT-connected industries, Irdeto has paved the way for effective security leading to over 6 billion devices and applications protected under Irdeto security solutions.
File Formats Supported
When organizations first consider Irdeto for the means of protecting critical IP through advanced watermarking capabilities, a primary question arises around supported file formats. To address this common question, we've compiled an easily-consumable guide that outlines the supported watermark formats as well as provides some common considerations around implementing the Irdeto solution.
The Irdeto Distributor Watermarking solution provides session-based watermarking of mezzanine and broadcast-quality distribution formats. It operates post-encoder to simplify integration effort and operational workflow and therefore works directly with the final distributable file format.
Irdeto's Distributor watermark is optimized for very high visual quality mezzanine type content for typical movie length. Watermarked payloads can be extracted typically from 10 minutes of continuous content. The watermark is invisible in all types of scenes and does not adversely impact the quality of the video.
The supported resolution ranges from 720×480 to 3840×2160 and includes SDR, HDR, 8- and 10-bit color depth. The supported formats include J2K, ProRes, H.264, HD50, XDCAM, MXF, and IMX. Explicitly verified combinations of these properties are listed in the table below.
Customers shall supply representative sample content for format verification prior to integration in order to guarantee the functionality of the Irdeto product suite for required formats.
Special notes on codec support:
H.264: AVCC format NAL length fields other than 4 bytes long are not supported
H.264: CAVLC encoding not supported
H.264: Requires at least 10% non-referenced b-frames in case of inter-frame encoding
MPEG2: Concealment vectors are not supported
MPEG2: Field pictures are not supported, i.e., the field 'picture_structure' in the picture coding extension must have the value 3, which means the picture is a frame picture.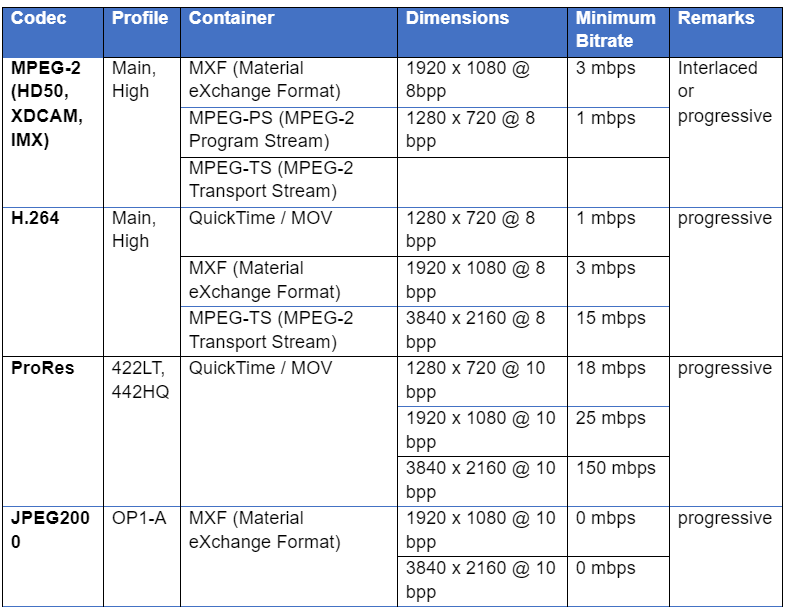 Seamless Integration
Another great benefit of the Irdeto solution is the rich integration capabilities that organizations gain in adopting the Irdeto solution for watermarking security. Through a harmonious partnership Irdeto and Aspera are building end-to-end solutions for secure, IP protected, data transfer, and collaboration. Aspera on Cloud offers cloud-based file transfer and collaboration that offers speeds 100x times faster than traditional data transfer solutions like FTP.
This cloud-enabled transfer and collaboration solution acts as the foundation for effective data transfer secured by the Irdeto security solutions. Together, these solutions not only allow for data transfer and collaboration at the speed and scale of today's business but ensures that critical IP cannot be deleted or stolen through the effective digital watermarking solutions provided by Irdeto.
Next Steps
As you investigate effective solutions for protecting IP, it's critical to work with an organization that not only possesses years of experience but also a rock-solid reputation. With Irdeto, organizations get access to the industry understanding and experience of over 50 years in security and a stellar reputation for providing effective security solutions through over 5 billion devices protected. Furthermore, through the leveraged partnership with Aspera, clients not only gain access to effective IP protection but can transmit and collaborate on sensitive data built on the speed and scale of the proprietary Aspers transfer service.
About PacGenesis
PacGenesis is a leading business solutions partner of Irdeto and Gold status partner of IBM. PacGenesis has built a strong organization with over four hundred customers and nine hundred thousand terabytes transferred, through a customer-first mentality. To learn more about PacGenesis, follow @PacGenesis on Facebook, Twitter, and LinkedIn, or go to www.pacgenesis.com.