Cybersecurity Awareness Month Gives Businesses and Citizens Actionable Steps To Protect Themselves from Cybercriminals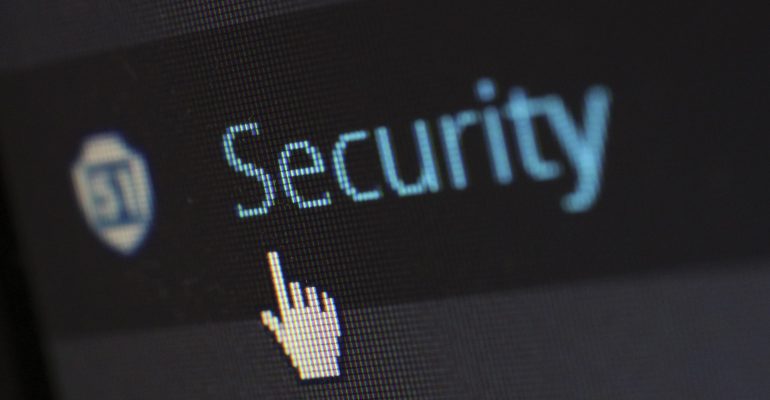 Cybersecurity Awareness Month Gives Businesses and Citizens Actionable Steps To Protect Themselves from Cybercriminals
There's more than Halloween and trick or treating going on this October…this month is also Cybersecurity Awareness Month. Unlike other cause months that seem to simply promote social media images and hashtags, the federal Cybersecurity & Infrastructure Security Agency (CISA) has created a list of actionable steps that all people and organizations – you and us included – need to be taking this month to protect ourselves from would-be cybercriminals that would like to harm us and steal from us.
Here's a breakdown of what CISA is recommending all businesses and citizens do every week this October:
Week 1 (Week of October 5th) – If You Connect It, Protect It
Our world is more connected than ever before, and more and more locations are offering free WiFi. But how secure is it.

Consider this scenario. You're sitting at an airport gate waiting for a business trip flight back home, and remember you need to log into your HR system to input some recent business expenses from a client dinner. While you have this page open, you get a call from a team member or customer and those who overhear your conversation clearly hear your business name. Just as you end the call, the gate agent calls your name, "John Smith," and you head to the counter to see what he or she needs.

Now, what if your airport's internet connection wasn't safe and secure, and someone with the technical knowledge and bad intentions had been sitting at the same gate? He or she could have access to your name, company name, and any company information that could be stolen from your HR system, including your username and password which he or she could use to log in at a later time and go phishing! The moral of the story – if you connect it to the Internet, make sure it's protected. Also, be wary of the offline information you provide in public that could translate to cybercrime in the future.

And as an added bonus this week, you can join us on October 7th at 10 am PDT for a cybersecurity-related webinar with Irdeto – the leading developer of platform security. We'll be discussing our joint partnership with IBM Aspera to bring TraceMark™, an Irdeto forensic watermarking solution that automatically adds forensic watermarks to video content being sent or streamed through Aspera.
Week 2 (Week of October 12th) – Securing Devices at Home and at Work
Take some time this week to think about their personal data that's accessible on your devices. Nowadays, we use mobile apps for everything from managing our finances, checking our credit scores, logging into our healthcare providers' electronic records system, to checking our schoolchildren's grades. What are you doing to keep your personal devices safe from those that want to access this information to do you harm?

Next, consider the fact that a lot of employees use their personal devices to store or access work information, even if it's just their business email address. This week, think about what company policies and procedures you need to put in place with regards to employees using their personal devices to store or access work information – however small or innocent it may seem. If your organization needs to rely on its employees to use their own mobile devices for work, we strongly recommend you roll out security software to protect the company information that will undoubtedly be stored and accessed on those personal devices.
Week 3 (Week of October 19th) – Securing Internet-Connected Devices in Healthcare
Electronic medical records are a huge advancement for the 21st-century healthcare industry. But cybercriminals know that healthcare data can also contain information they can profit on, such as a patient's name, date of birth, address, and social security number.

At PacGenesis, we help healthcare and life sciences organizations quickly and safely share massive amounts of patient data using IBM's Aspera. This secure solution keeps data encrypted during transmission for the best protection of electronic private health information (ePHI) and personally-identifiable information possible.
Week 4 (Week of October 26th) – The Future of Connected Devices
Devices and the networks that run them just keep getting faster and smarter. While this is great for technology advancement, it also provides a bigger playing field for cybercriminals. This week, take some time to read up on how next-generation tech is going to protect itself so you're prepared before you make your next device purchases, either for business or personal usage.
How We Can Help You With Cybersecurity
As business solutions providers who help organizations send their data, their content, and their IP safely and security, Cybersecurity Awareness Month is an important reminder to us. If you have any questions about how you can leverage IBM Aspera and Irdeto solutions to safely send your organization's data to distributed partners and team members, contact us today at (512) 766-8715 or email us at sales@pacgenesis.com.