What is Media Shuttle?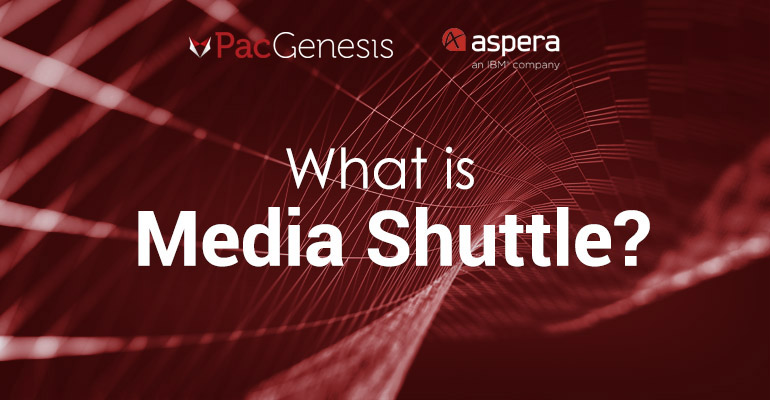 Media Shuttle is a subscription-based enterprise file sharing solution created by Signiant, a file movement software provider. Media Shuttle manages file movement using its cloud software. It allows businesses to store the files on-premise or in the cloud with no size limitations. With Media Shuttle, companies can:
If you need a software solution for your business to transfer files and data and stream content at high speeds, we want to help. When it comes to the best solutions, Media Shuttle and IBM Aspera are often compared against each other. As professionals with over 10 years in the industry, we're here to help explain the differences between them and the benefits.
Media Shuttle vs IBM Aspera
Signiant's Media Shuttle is primarily a Managed File Transfer provider, offering advanced automation, tracking, and regulatory compliance features. Their data transfer acceleration technology provides limited performance gains, and falls back to traditional TCP-based data transfer as needed. Their pricing emphasizes multi-year annual contracts based on subscription or maintenance.
IBM Aspera produces a variety of streaming video and file transfer tools. They enable companies to securely and reliably move big data and large files across on-premise and multi-cloud environments at unrivaled speeds. No matter the file size, transfer distance, or bandwidth, they help companies achieve the fastest possible transfers with predictable delivery times. Their pricing model is very flexible based on bandwidth, product, amount of data transferred, and number of files being accessed so you can personalize it to your company needs.
Why Choose IBM Aspera
Using their patented data transfer technology, they support deployment on-premise or in any cloud to provide a secure, scalable modern architecture at maximum transfer throughput. Here are some of the key benefits of choosing IBM Aspera over Media Shuttle.
The Fastest Possible Data Transfers
Transfer up to 100s of times faster using their FASP protocol
Supports large files, large numbers of files, and streaming
Achieve multi-Gbps speeds
Support for Hybrid Cloud Infrastructures
On-premise, cloud, or hybrid
Any storage location
Any leading cloud platform regardless of paradigm
100% Reliable Data Transmission
Automatic resume of partial or failed transfers
Guaranteed 100% bit-for-bit identical data copy at destination
Automatic HTTP fallback in highly restrictive networks
Enterprise-Grade Security
Complete, built-in security
Encryption, privacy, and integrity of data
Authentication and access control
Strong cryptography and data integrity verification
Control and Automation
Monitor transfer activity, times, and resource usage
Seamless integration and automation using APIs
Ability to leverage an HTTP Gateway to enable direct browser transfers without clients
Contact PacGenesis to Learn More
Choosing the right high-speed file transfer and content streaming solution for your business is crucial to the success of your processes. We understand you want to do your due diligence before going through the setup and installation process within your organization. PacGenesis is an IBM Gold Business Partner, which means we've been trusted by IBM to help you install the software and teach you more about the benefits of aspera. Learn more about how Aspera stands up against competing solutions like Signiant Media Shuttle by contacting us today at (512) 766-8715.

To learn more about PacGenesis, follow @PacGenesis on Facebook, Twitter, and LinkedIn or visit us at pacgenesis.com.