What Does Zero-Day Vulnerability Mean?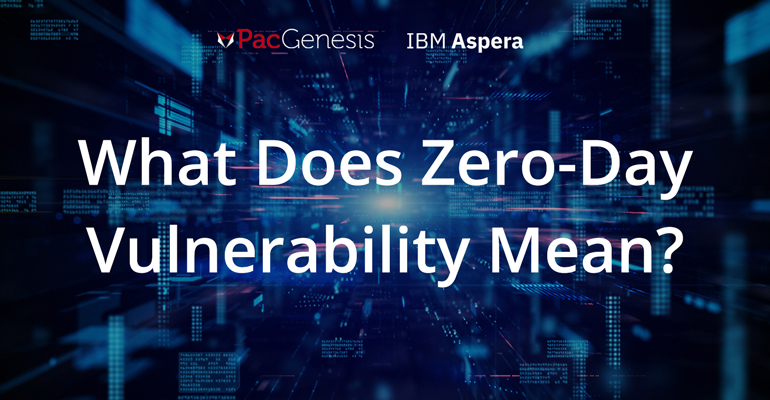 What Does Zero-Day Vulnerability Mean?
When someone detects that a software or hardware contains a potential security issue, the vendor is notified appropriately in order to take action. Software companies will fix the code and distribute a patch or software update. However, if someone else has detected a vulnerability and does not disclose the information to a vendor or does not patch the problem, it can turn dangerous.
What is a Zero-Day Vulnerability Definition?
A zero-day vulnerability is defined as a software security flaw that has not been disclosed or discovered by vendors or developers. It can also be a vulnerability that has been disclosed, but may not have been patched yet. The term "zero-day" is used since the vendor has known about the vulnerability for zero days, thus it has no fix.
Zero-day vulnerabilities are important and can be alarming if exploited by cybercriminals. Typically involved in targeted attacks, cybercriminals race to exploit vulnerabilities to cash in on malicious schemes. Vulnerabilities are exposed until a patch is issued by the developers or vendor.
How to Fix Zero-Day Vulnerability
Virtual patching is a mechanism that can complement security measures and countermeasure against threats that exploit vulnerabilities. This can help buy organizations additional time, enabling their IT and system administrators to test official patches before applying them.
It also provides protection to IT infrastructures if patches are no longer issued or are too expensive to update like legacy systems, end-of-support OSs, and internet-of-things (IoT) devices.
What is a Zero-Day Vulnerability Attack?
Software developers are always looking for vulnerabilities to fix as they release new updates. Unfortunately, hackers and other malicious individuals may spot these vulnerabilities before software developers do. Attackers can write and implement an exploit code to take advantage of this. The exploit code can lead to the software being victims of cybercrimes like identity theft. When attackers develop a successful exploit, it is referred to as a zero-day exploit.
Zero-day attacks are dangerous because the only ones aware of them are usually the attackers. Once they infiltrate a network, criminals can choose to attack right away or sit and wait for a more advantageous time. They can also create the exploit codes and sell them on the dark web for large sums of money.
How to Deal with Zero-Day Vulnerability
Since most companies do not know about vulnerability, there are certain steps developers and vendors can follow for early detection or minimize the possibility of zero-day attacks:
Keep the software updated with the latest releases and patches.
Avoid clicking unknown attachments and links.
Have a good anti-virus system in place to block attacks.
Operate on sites that are secured with Secure Socket Layer (SSL).
Opt for multiple layers of protection with web application firewalls.
Scan your software or website periodically for malware or vulnerabilities.
Always use password-protected Wi-Fi.
Perform penetration testing on applications.
Protect Against Zero-Day Vulnerability with PacGenesis
PacGenesis is a trusted advisor to find and implement cybersecurity solutions to protect your business. We are always learning about the latest security solutions to help you keep your business data safe. Partnering with the best providers of cybersecurity for over 10 years, we succeed when your business does. During our consultation, we'll listen to your pain points, audit your current technology, and suggest and implement solutions that fit your organization's needs. Contact us today to learn how we can help you.
To learn more about PacGenesis, follow @PacGenesis on Facebook, Twitter, and LinkedIn, or go to www.pacgenesis.com.