What Does StrongDM Do?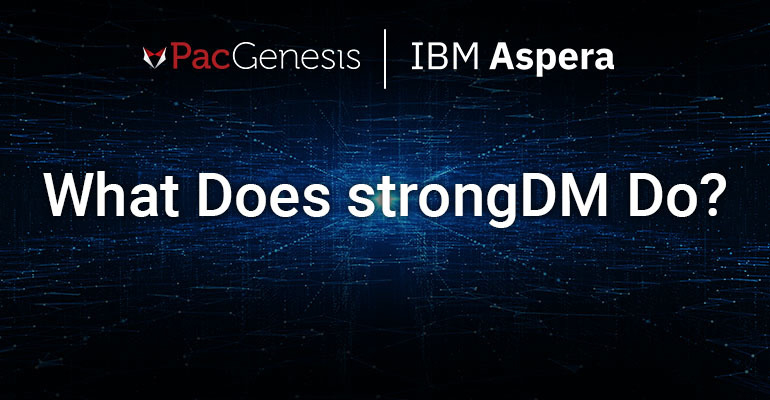 The way people manage access to infrastructure has changed since the cloud. There are a plethora of servers, database management systems, and cloud providers. Trying to piece all of these platforms together can waste valuable time and damage the customer experience. Instead, companies need a single control plane to both manage and audit the access of anybody that works for them.
StrongDM is an infrastructure access platform that manages and audits access to databases, servers, clusters, and web apps. The network consists of a local client, gateway intermediary, and configuration layer. It eliminates point solutions, covers all protocols, and makes things easier for end users and admins alike.
What is StrongDM Used For?
From onboarding to offboarding and everything in between, companies share a common pain of being unable to manage access to critical resources without compromising security.
Offboarding
Complete offboarding in seconds to save time and close gap securities, restricting former staff so they can't access critical infrastructure.
Managing Permissions
Automate access grants when provisioning infrastructure so that users automatically inherit least-privilege access to the systems they need.
Vendor Access
Easily enforce customers' security requirements with just-in-time access for vendors with an audit trail of every query and command.
Audit Everything
Capture precise details of every session, query, and command across the entire infrastructure like databases, servers, clusters, web applications, clouds, etc.
Just-in-Time Access
Temporarily approve elevated privileges for sensitive operations for contractors or interns that only need access for a specific amount of time.
VPN Alternative
Fill security gaps with secure remote access designed for developer workflows.
Preventing Credential Sprawl
Eliminate the need for teams to share credentials with a practical approach to least privilege that's easier for both admins and developers.
SOC 2 Compliance
Get SOC 2-certified fast with a free suite of tools, templates, and best practices.
Learn More About StrongDM with PacGenesis
PacGenesis is focused on providing services for companies that help digital file movement and cybersecurity efforts. With over 300 global customers in a variety of markets, we focus on finding solutions that help your business succeed. Working with you to discover your use case and requirements, we help design, demo, and implement products like StrongDM to streamline and improve processes at your business. Contact us today to learn more about how PacGenesis and StrongDM can help your company.
To learn more about PacGenesis, follow @PacGenesis on Facebook, Twitter, and LinkedIn, or go to www.pacgenesis.com.