What Does Data Breach Mean?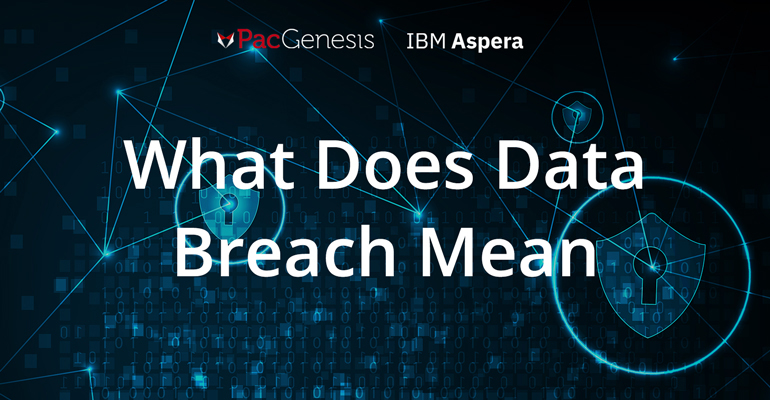 What Does Data Breach Mean?
A data breach is a cybersecurity incident where malicious insiders or external hackers gain unauthorized access to data or sensitive information, including medical records, financial information, or personally identifiable information (PII).
Data breaches are the most common type of cybersecurity incident, as well as the most costly. No matter the size of the business, industry, or geography, they occur all too often. In heavily regulated industries like healthcare and financial services, there are laws in place that can lead to costly fines and legal payouts. Data breaches can include:
Accidental web or internet exposure
Unauthorized access
Data on the move
Employee error, negligence, improper disposal, or loss
Hacking or intrusion
Insider theft
Physical theft
Security experts recommend businesses adopt an in-depth security strategy, implementing layers of defense to protect against and mitigate a wide range of data breaches.
What is Trend Micro Internet Security?
Trend Micro is a global cybersecurity leader that helps make the world safe for exchanging digital information. As part of their suite of products, Trend Micro offers Internet Security. Award-winning protection for your digital information, they help:
Defend against ransomware and other online dangers
Keep scams out of your inboxes
Block dangerous websites that can steal personal data
Quickly fix common problems and get everything running at top speed
Flag malicious phishing emails and scam websites
How Good is Trend Micro Internet Security?
Trend Micro Internet Security is highly rated amongst customers in protection, ease of use, performance, and value. It is one of the best-known software providers in the market. Trend Micro uses sophisticated AI technologies to identify and block any unusual or suspicious activity, which is how it finds and roots out any malware that may be hidden. While guarding against viruses, spyware, phishing, and ransomware, it bears little to no impact on the system's speed and performance.
Trend Micro has scored well on all tests and research centered on protection score, usability score, and performance score. It works well at protecting against real-world malware and it avoids erroneously flagging legitimate websites or programs as malicious.
How to Renew Trend Micro Internet Security?
Customers of Trend Micro Internet Security can renew their subscription at any time to ensure continued device protection. First, customers must log in to their accounts using an email address, password, and two-factor authentication, if it's been set up. Next, they will click the "License" tab, then click the "Renew Now" button next to the subscription they are looking to renew. Once directed to the Trend Micro Online Store, complete the purchase.
If there is a "Stop Auto Renew" button, it means the subscription is already set to automatically renew.
How to Download Trend Micro Internet Security?
In order to download Trend Micro Security, your device must meet the minimum system requirements to run the program successfully.
To install on Windows, you will click the "Download Internet Security" after completing your purchase. Then, you'll double-click the downloaded file to run the installer. If the User Account Control window appears, click "Yes". Follow the instructions to complete the installation and fill out the account information to activate your protection.
To install on Mac, you will have to choose which version to download based on which macOS version you have. Open the installer and click "Install Trend Micro Antivirus". Follow the instructions to complete the installation and fill out the account information to activate your protection.
Learn More About Internet Security with PacGenesis
With over 10 years in data security, PacGenesis is always learning about the latest, cutting-edge security solutions to help keep your business data safe from hackers. We partner with the best providers of cybersecurity to enable your business to work at the speed of your ideas without interruption. We listen to your pain points, audit any current technology, then suggest and implement solutions that fulfill your organization's needs. Contact us today to find out what works best for your business.
To learn more about PacGenesis, follow @PacGenesis on Facebook, Twitter, and LinkedIn, or go to www.pacgenesis.com.