Secure Digital Video Delivery: How to Protect Your Content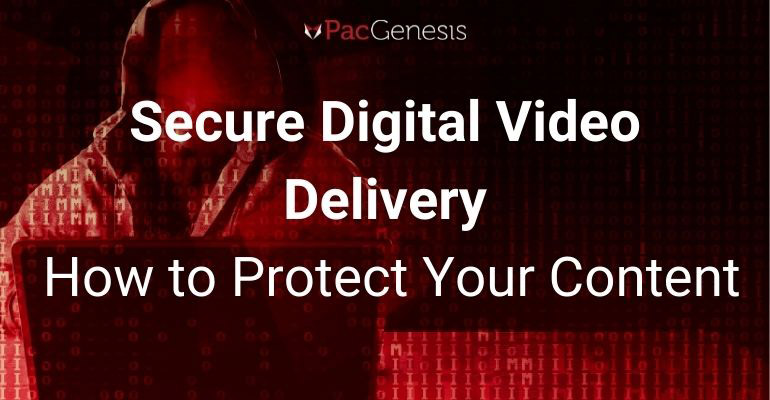 Secure Digital Video Delivery: How to Protect Your Content
Whether you're creating training videos for your team or a live sports broadcast, the value of most videos depends on retaining control of how it's produced and distributed. Depending on your industry, your business might depend on it. Unauthorized access to subscription or pay-per-view services can compromise revenue-boosting strategies. When a video involves sensitive or private data, protection is key.
OTT streaming services have entered the main stage and are increasingly the preferred platforms for video watching, which means is your streaming platform ready to grow with your success? Successfully delivering recorded or on-demand video content starts with choosing a secure digital video delivery platform. In this article, learn more about secure video delivery using a proven, trusted platform.
Secure Digital Video Delivery with Irdeto
Irdeto has a suite of products designed with video streaming service providers in mind. Whether you need a multi-DRM platform or someone to track down a piracy leak, we have a solution to match your needs.
Multi-DRM with Irdeto Control
Irdeto Control gives service operators a high-performing and scalable multi-DRM solution at the center of OTT content delivery activities. Key generation for content encryption, administering content usage rules, and issuing playback licenses is done simply and reliably.
Scalability and high availability
Integration simplicity
Advanced security
Operational excellence
Deployment in any environment
Irdeto Media Manager
This scalable, flexible orchestration platform automates content and metadata preparation workflows. It simplifies and automates the process of preparing and managing content for multiscreen services, allowing your business to deliver content to your end user's device of choice with content protection.
Reduce costs and risks with automation
Simplify the addition of new services
Fast and easy integration
Quick-start reference model
Watermarking with Irdeto TraceMark
Irdeto's award-winning patented Forensic Watermarking solution is used to identify individual pirate sessions to disrupt authorized streams at the source. It also integrates with IBM Aspera to securely collaborate and share with stakeholders and team members. Using the simple RESTful control APIs, it can also integrate with an existing content management system for additional control and reporting.
Monitoring and Detection
Irdeto's Online Piracy Detection & Enforcement uses a combination of fingerprinting, watermarking technologies and automation tools to monitor modes of online media distribution and locate a provider's copyrighted content. It ensures that providers have a highly accurate view of content consumption within a viewing area.
Protect live broadcasts in real-time
Ensure comprehensive global protection of valuable digital assets
Clean search engine results and drive consumers to legitimate sources of content
Make strategic business decisions while safeguarding your valuable revenue
Prevent and mitigate unexpected copyright leaks
Customizable reporting for flexible, data-based business decisions
Learn More About Irdeto with PacGenesis
Secure digital video delivery might be extremely important in protecting your revenue and your business. At PacGenesis, we have helped major brands across different industries find the solutions they need to protect their content against piracy. Verified Irdeto partners, we can help you learn more about how Irdeto's content security solutions can help protect your assets, create new offerings, and fight cybercrime. Contact us today to learn more about the importance of secure digital video delivery and cybersecurity.
To learn more about PacGenesis, follow @PacGenesis on Facebook, Twitter, and LinkedIn, or visit us at pacgenesis.com.