PacGenesis Analysis: Aspera vs Signiant vs Egnyte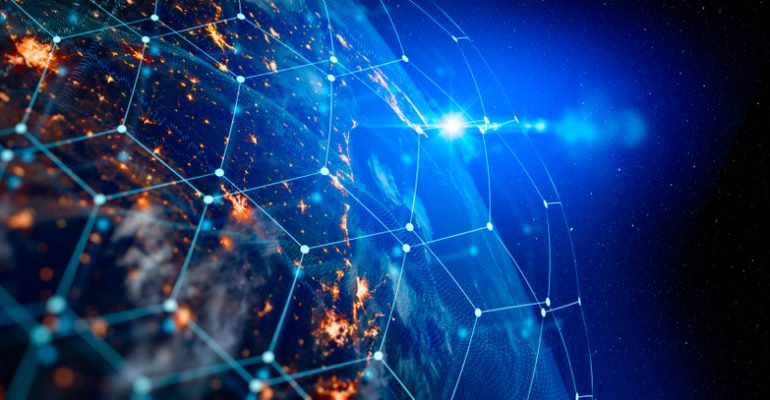 Introduction
Today, the success of modern businesses depends on the ability to transfer and collaborate on data seamlessly and efficiently. All around us, businesses are producing more data than ever before and requiring new modernized ways to securely transmit and collaborate on this business-critical data. What's most amazing, is that this demand for effective data transfer and collaboration and just the sheer creation of data has exploded just over the past few years. In fact, so much so that 90 percent of the world's data was created between 2015 and 2016 alone!
So, as businesses adopt practices to transmit, store, and collaborate on data, they are looking for technology partners who can support their business initiatives to support this process. To address this growing need, many technology-focused organizations have stepped up to help support organizations as they build a more resilient data-dependent business. In this brief, we will look at three technology-focused organizations who are providing solutions for organizations looking to adopt more enhanced data transfer practices.
Aspera
When discussing dependable, secure, and flexible data transfer solutions IBM's Aspera is first on the list. Coming from an organization with over 100 years in technology, IBM stands out as a true leader and the Aspera data transfer solution is one of the reasons why. IBM's Aspera is a data transfer solution that is built for the enterprise but flexible to meet the needs of small to medium-sized businesses as well.
Built on a patented data transfer protocol IBM FASP, IBM Aspera can:
transfer data up to 100s of times faster than FTP or HTTP
can support up to 250 Mbps bitrate
can share 100 TB of data per day
be deployed locally or in the cloud supporting flexible hybrid-deployment capabilities
How is this achievable? It's IBM Aspera's patented FASP transfer protocol that overcomes some of the common data transfer limitations when it comes to sending large files around the world. It's the FASP protocol that will ensure data transfer isn't susceptible to bottlenecks or poor network conditions that TCP is known for when sending large data over long distances.
Signiant
Signiant is another organization that is supporting businesses with high-speed data transfer services. Since the early 2000s, Signiant has been addressing customer needs around their data transfer requirements helping them send large data sets, in a faster methodology that is more secure than ever before.
Signiant Features:
Multi-Gbps transfer speeds
Exchange data with partners outside your organization
Storage independent allowing for cloud-native Saas support while maintaining control of your data
Egnyte
Egnyte is an enterprise file sharing solution that supports organizations who are looking to send data in a more secure and speedy fashion compared to traditional transfer methods. Designed to support organizations who span on-premises to the cloud, Egnyte aims to provide a cohesive view and management for an organization's data.
Egnyte offers a wide range of services and products to support organizations in their IT initiative. Some of the solutions Egnyte provides include:
Enterprise-Grade Security – Robust encryption and access controls protects your files
Centralized Control – wide administration keeps IT efforts to a minimum
Any Device, Anywhere – Mobile or desktop, inside the office or away – no VPN required
One Platform for All Files – Eliminate the expense and inefficiencies of multiple data silos
Aspera, Signiant & Egnyte: Which to Choose and Why
When organizations look to partner with a technology organization, it's important to choose the organization that is going to fit your unique requirements. By partnering with an organization that has a rich technology history such as IBM and one that leads with patented solutions such as the FASP service that support industry-leading solutions like Aspera, you will have the confidence that your business will be able to meet and exceed all of your data transfer requirements as you continue to grow and outpace your competitors.
It's IBM Aspera that:
Provides organizations with cutting edge patented data transfer technology in the FASP protocol that transfers all files at speeds up to 100x TCP
Is deployment agnostic allowing for on-premises deployments or adoptions of the public cloud
Is scalable and flexible – supporting businesses of all sizes from the small to medium-sized businesses to enterprise-level
Next Steps
So if you're looking for a seamless scalable enterprise data transfer solution, IBM's Aspera can support your business needs in adopting a modernized data transfer strategy. IBM's Aspera is truly designed for the enterprise, providing unmatched speed, reliability, and flexibility. Built on IBM's proprietary FASP, with over 100 years in technology service IBM remains a leader in supporting organizations as they become more technology-focused.
About PacGenesis
PacGenesis is a leading business solutions partner of IBM supporting customers as they onboard new IBM-centric solutions. PacGenesis has built a strong organization with over four hundred customers and nine hundred thousand terabytes transferred, through a customer-first mentality. To learn more about PacGenesis, follow @PacGenesis on Facebook, Twitter, and LinkedIn, or go to www.pacgenesis.com.