Now That Collecting Retail Data is So Easy, IBM Aspera Makes Sharing it Faster Than Ever Before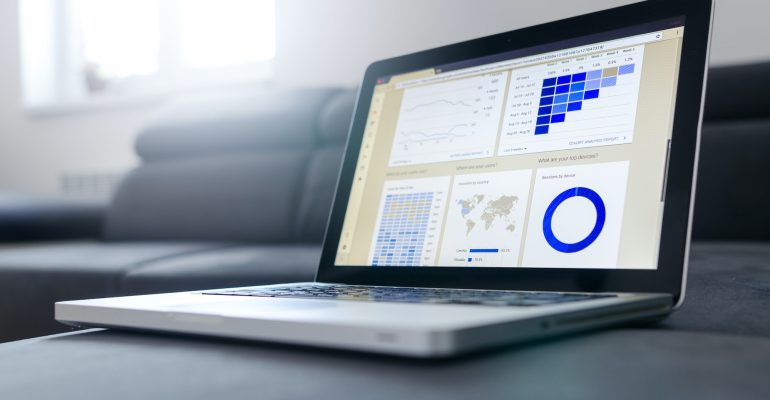 Now That Collecting Retail Data is So Easy, IBM Aspera Makes Sharing it Faster Than Ever Before
From digital marketing assets to customer, store, and product data, retailers' file-sharing needs have significantly increased in recent years. Maintaining a consistent brand look across channels and stores is of the utmost importance to retailers like you, as is getting vital customer data into analysts' hands for analysis and recommendations.
To solve these challenges, many multi-store retailers are turning to Aspera for rapid file sharing.
What is Aspera?
Built by IBM, Aspera is the world's fastest file transferring software. Leveraging its patented FASP® technology, Aspera can send large files or large volumes of files 100X faster than FTP.
Additionally, Aspera is:
An intuitive cloud service that your organization can literally start using in just minutes.
A solution for transferring video files or high-resolution images with no limit on size.
An option to securely collaborate with outside vendors, partners, or clients.
Offered with consumption-based pricing so that you only pay for actual usage.
How Can Retailers Like You Use Aspera?
Retailers are leveraging the Apera's high-speed file transfer capabilities to perform a variety of workflows and tasks:
Distributing Software and Media Files to Retail Locations
Today's retail stores have tons of digital signage – and to maintain a consistent brand message, all your locations need to be sharing up-to-date content simultaneously. Traditional delivery methods like satellite delivery, physical shipment, and file-sharing have several drawbacks, including being slow, unreliable, and expensive.

Aspera solves these challenges and helps you provide a uniform message in your retail locations. With Aspera, retailers can update digital signage such as in-store displays, video walls, and store systems in a matter of minutes or hours.
Streamlining Marketing Campaigns for Brand-Consistent Messaging
Large retailers like yours typically use ad agencies – and sometimes multiple ad agencies – to develop compelling market campaigns. But sharing marketing assets across project team members can be time-consuming and confusing. Aspera helps you quickly share files, including video content and high-resolution images with no file size limits.
Collecting and Analyzing Customer and Store Data
A variety of market factors are making it easier for retailers like you to collect large volumes of customer, product, and store data. For example, marketing automation systems are allowing large retailers like you to see every digital touchpoint that a customer makes with your company online, whether that happens on social media, your website, or an email message.

Sharing this data – which can be very large – slows down the process of turning it into actionable items. That was until Aspera came along. Now, retailers like you can send large files or large volumes of files in just hours, making it easier to get data into the hands of analysts to make informed-business recommendations.
Performing Global Product Design and Sourcing
Buyers, designers, and merchandisers are often distributed internationally. This makes collaborating on and sourcing new products a time-consuming process when you rely on FTP or physical shipments to share data.

With Aspera, retailers like you can speed up global product design and sourcing by sharing files, including HD video content and high-resolution images, across the globe at record speeds.
Ensuring Digital Planogram Compliance
For big retailers, maintaining a consistent look and feel in all your locations is key. It's a huge part of your brand experience. Unfortunately, downloading digital planograms can be difficult and time-consuming over HTTP, FTP, or cloud services, especially for stores located in more rural areas.

Aspera speeds up the distribution of digital planograms, making it easier for corporate headquarters to send digital planograms to store management teams.
We Can Help You Evaluate Aspera
We're an IBM Gold Business Partner and Aspera experts. Whatever your retail chain's file transfer needs, we're here to help.
To schedule a conversation with us so we can understand your pain points and suggest how Aspera can resolve them, call us at (512) 766-8715 or fill out our online contact form.