IBM Releases Aspera High-Speed Transfer Server v4.1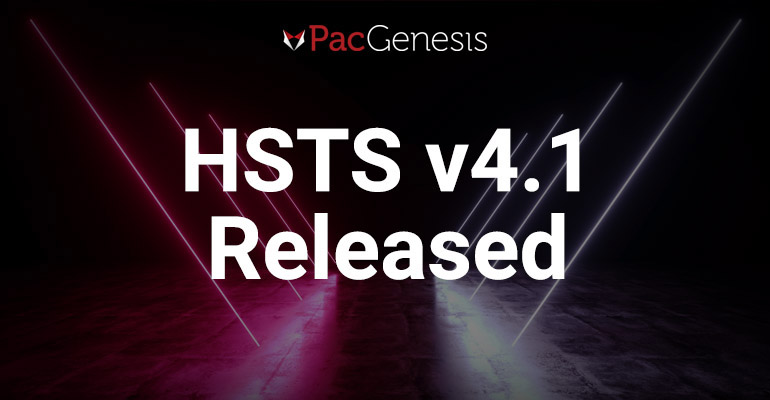 IBM is continuing to make improvements to Aspera to make it the best and fastest way for organizations like yours to transfer large files or large volumes of files across the country or around the globe.
Recently, IBM released an update to High-Speed Transfer Server (HSTS), High-Speed Transfer Endpoint (HSTE), and Desktop Client v4.1. As you know, HSTS, HSTE and Desktop Client are the core client and server applications that enable high-performance, secure file transfers between locations around the globe, both on-premises and in the cloud.
This recent update, which is available now, includes many fixes, security updates, and feature improvements.
What's new in HSTS, HSTE and Desktop Client v4.1?
Here are some highlights of changes in this new version:
Service security changes

If you are upgrading from HSTS/HSTE v3.9.6 or earlier running on Linux, you will notice that the major system services such as asperanoded, asperacentral and asperarund, among others, no longer run as the root user. They now run as the non-privileged asperadaemon user account. If upgrading from a previous version, attention should be paid to ownershop and permissions of files and directories that were previously only accessible to root.

Older operating systems no longer supported

Debian 7
Fedora 26-27
RHEL/CentOS 6
Ubuntu 14.04 LTS, 17.10
MacOS 10.11-10.12

HA Redis changes

For customers running self-managed clusters of HSTS nodes to attach to Aspera on Cloud (AoC), running Redis in HA mode is a requirement.
HSTS v4.1 no longer ships with HAProxy. Instead, the aspera.conf file can be configured to work directly with Redis Sentinel. Be sure to review the documentation for migration steps!

Secrets management with askmcli

The askmcli tool can be used to securely manage secrets and keys that can pose a security risk when stored on machines in plain-text format.
In order to use Watch Folders, this feature must be enabled for all user accounts running a watch. Be sure to review the documentation for migration steps, or your watchfolders will not work.
Aspera High-Speed Transfer Server, High-Speed Transfer Endpoint and Desktop Client Update Link and Release Notes
Use this link http://pacgenesis.com/download to access the latest installers, and this link https://www.ibm.com/docs/en/ahts/4.1?topic=rn-release-notes-aspera-high-speed-transfer-server-high-speed-transfer-endpoint-desktop-client-41 for the full Release Notes.
Should You Upgrade to HSTS, HSTE or Desktop Client v4.1?
While the new versions offer many benefits, as Aspera experts we also know that such updates require research and coordination. As an IBM Gold Business Partner, we're happy to help with this process. Our deep expertise allows us to work closely with clients to design and implement solutions that maximize capabilities at your organization. To learn more about upgrading, contact us today.
To learn more about PacGenesis, follow @PacGenesis on Facebook, Twitter, and LinkedIn, or contact us at pacgenesis.com.