How to Transfer Data via Media Shuttle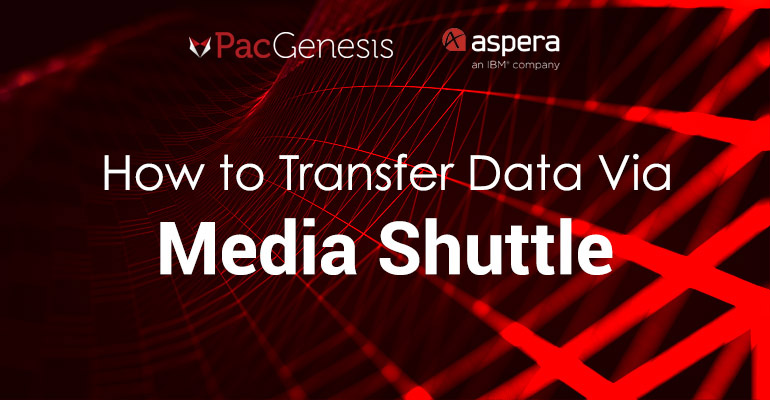 Media Shuttle by Signiant is a hybrid SaaS solution for transferring data. This means that part of the system is on-premises, and part of it is delivered by Signiant from the cloud. Media Shuttle allows transfers of multiple files and various sizes.
While Media Shuttle is a good solution for businesses looking to transfer data, organizations find that Signiant can lack in simple user experience, digital watermarking, automation, security, and pricing. When evaluating a software solution for your organization, it's important to consider these elements. That's why we want to help you find the best software solution for your company.
Companies looking to adapt Signiant compare it to IBM Aspera. Here are a few of the benefits of IBM Aspera when it comes to transferring data.
How IBM Aspera Can Transfer Data
Transferring data at maximum speeds means your business needs an end-to-end approach that utilizes the available bandwidth from data source to data destination. Accomplishing this requires a different approach to bulk data movement than standard FTTP.
IBM Aspera's FASP technology is a bulk data transport solution that implements at an application layer, providing secure high-speed transfers while remaining compatible with existing network and infrastructure. It transfers 100% good data throughput, upholds principles of bandwidth fairness and congestion, and provides the option to dedicate bandwidth for high-priority transfers when needed.
Using the FASP proprietary tech and digital partnerships, Aspera ensures:
Simple User Experience for End Users and Admins – Customers who switch from Signiant to Aspera report needing a few training sessions and tutorials to teach employees how to use it.
Digital Watermarking – Aspera integrates with Irdeto Tracemark, a forensic watermark created by the world's leader in digital platform security.
Workflow Automation – Aspera offers many automation features that allow you to replicate workflows and get data to its destination faster.
Flexible Pricing – IBM Aspera gives organizations the freedom to choose pricing on an annual basis or pay-as-you-go.
Security – Using blockchain technology, Aspera adds an additional layer of security to data movement through multicloud architectures.
Discover Aspera with PacGenesis
To learn more about how your organization can leverage Aspera to transfer data, contact our team at PacGenesis. We are an IBM Gold-status partner with over 10 years of experience helping organizations adopt new data transfer solutions. We can help your business by answering any questions you might have about Signiant Media Shuttle, managed file transfer systems, and data transfer softwares.
Contact us today to ask any questions you might have about using Aspera.
To learn more about PacGenesis, follow @PacGenesis on Facebook, Twitter, and LinkedIn, or visit pacgenesis.com.