Aspera On Cloud: Branding Your Organization with Profile Setup & Customization Basics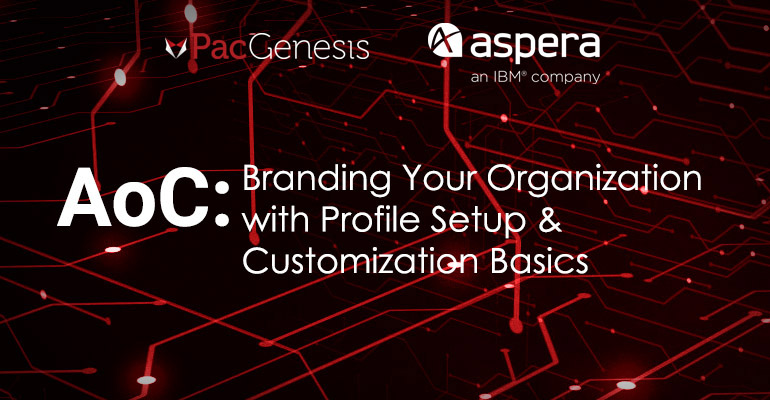 To make your brand stand out, Aspera on Cloud allows various branding options to customize the display of each workspace. Administrators can configure their own workspace name and subdomain as well as download graphics to display to their users. Admins can also configure login buttons and create email notifications and templates.
Profile and Branding
To set up your profile to display your brand, click on Admin in the upper right-hand corner.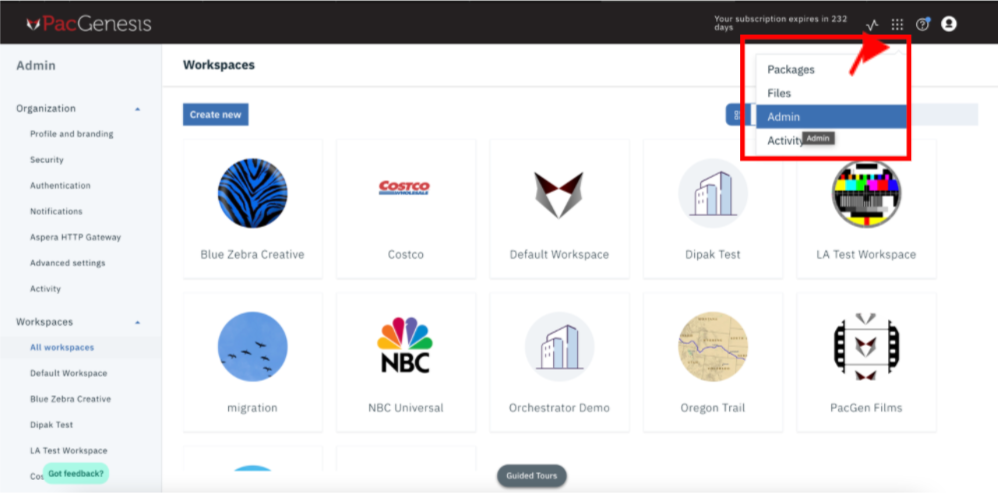 Once you're in the Admin app, you'll go to the left-hand side and click on "Organization," and then a drop-down menu will display.

You will then click on "Profile and Branding." Here you can enter in the domain of your choosing, logo, background image, customized login information, and a splash message.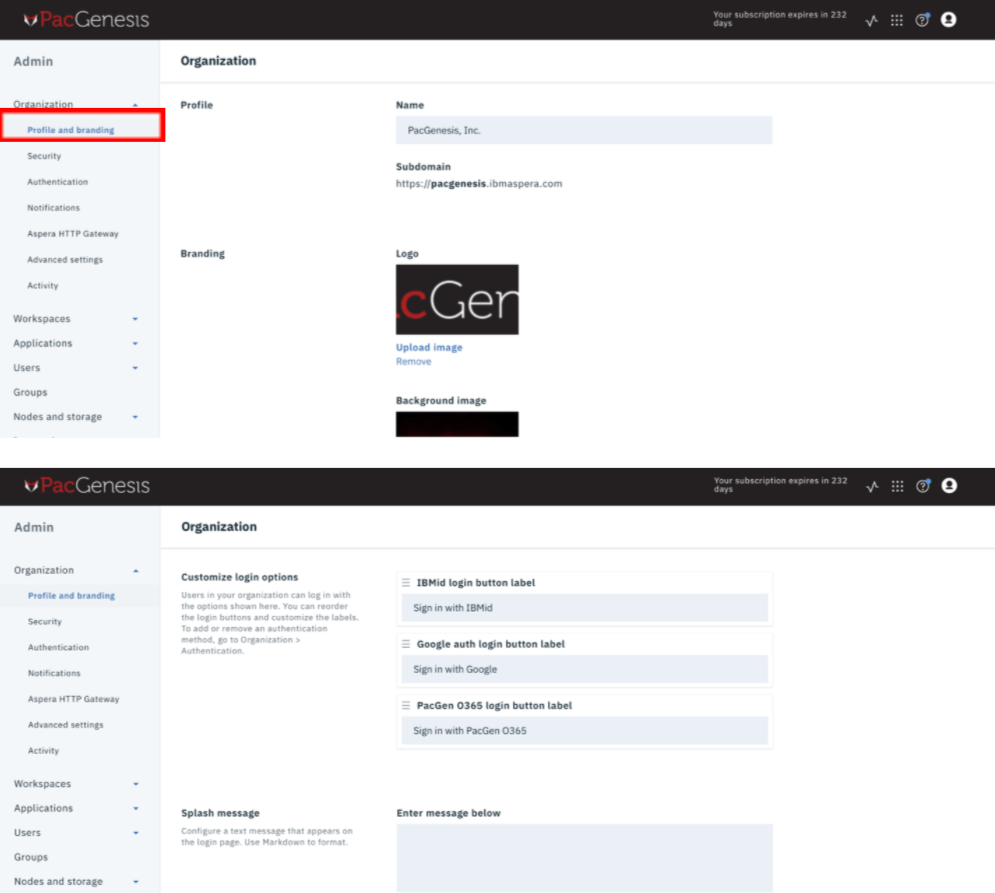 Email Notifications
To change the type of email notifications admins and end-users receive, you can go to "Notifications" under the "Organization" tab. Once you've clicked on "Notifications," you have several different options to customize your email notifications to your liking.
Email Templates
Inside the Notifications tab there is a separate tab called "Templates." Here you can either customize or use the default settings to create a template.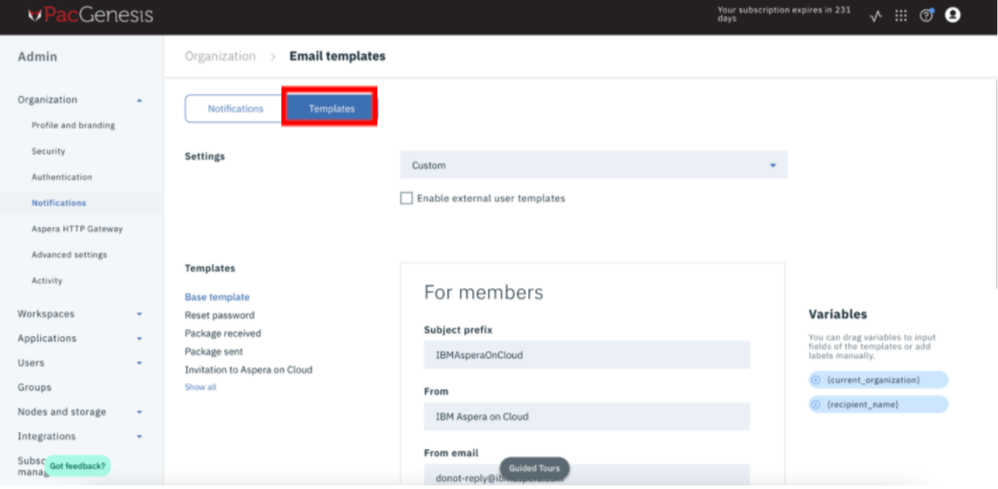 Administrators have various email templates to choose from.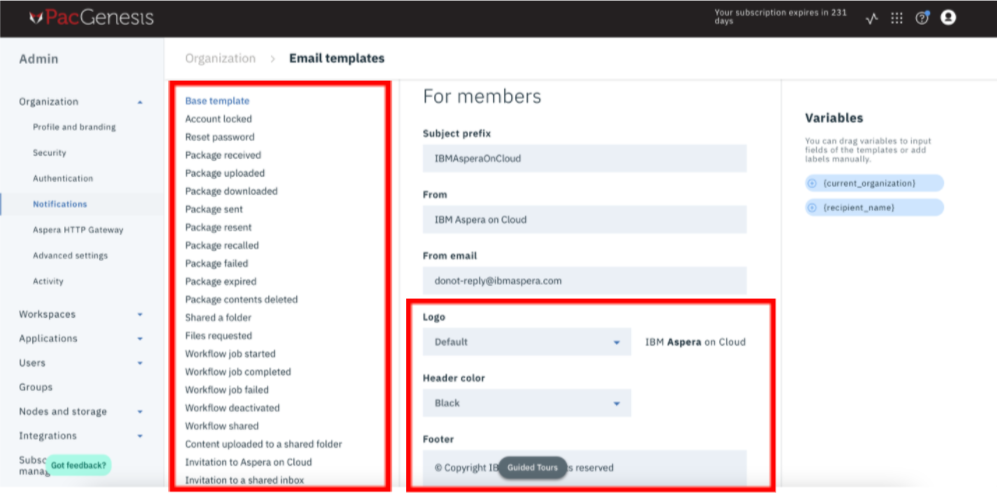 Branding options for templates that are sent out are also offered. Users have the option to add their logo, a header color, and add any legal footer information.

For more information on branding and profile set-up, visit our training videos on our website at https://pacgenesis.com/courses/aspera-training/.
To learn more about PacGenesis, follow @PacGenesis on Facebook, Twitter, and LinkedIn, or go to www.pacgenesis.com.