Aspera Escalation Process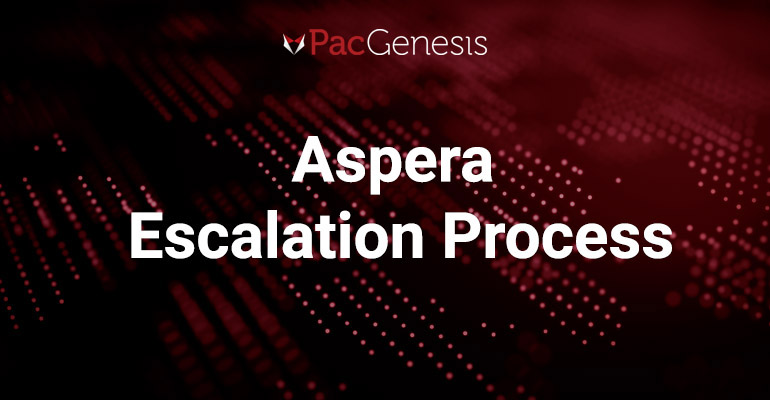 If our support services fail to meet your expectations, please do the following to escalate:
1. Be certain to explain the business impact of your problem to the support professional working your case.
2. Raise the Severity Level of the problem accordingly (a Severity 1 is system down)
3. Ask the support professional to speak to his or her manager or contact a duty manager from the IBM Directory of worldwide contacts An IBM Support manager will work with our technical staff to ensure your request is being handled appropriately. The direct information for the United States:
Software
Web: www.ibm.com/mysupport
Call us toll free: 1-800-IBM-SERV (1-800-426–7378) or toll: 1- 919-864-3512
Toll: 1-919-864-3512
Toll free:1-800-426-7378
4. After allowing the Duty Manager time to make an impact, if further escalation is required, open a Complaint or nominate the issue as a  Critical Situation ("CritSit"), if warranted, by asking any member of your  IBM Client team to do so on your behalf.

To learn more about PacGenesis, follow @PacGenesis on Facebook, Twitter, and LinkedIn, or go to www.pacgenesis.com.
Having Technical Difficulties?
Email your technical inquiries to engineering@pacgenesis.com