Aspera Escalation Process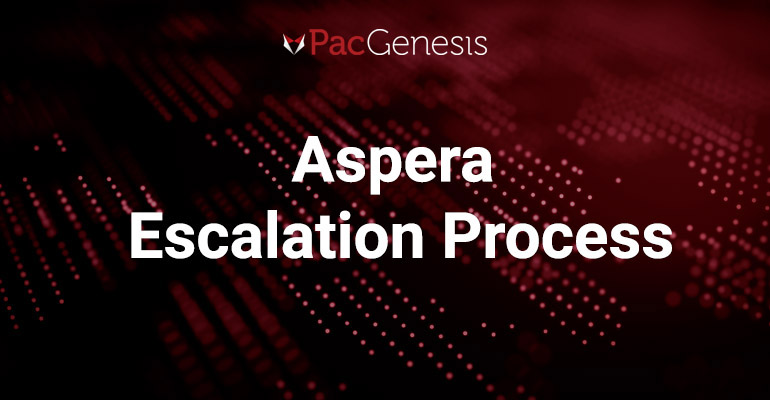 If you need to escalate a ticket within the IBM Support system, you now have two processes to be able to do so. Before escalating, please ensure you have followed The Best Practices for Aspera Support.

Once confirmed, you would be able to now escalate a case within the Support System, or be able to escalate further via the Duty Manager.

Client Case Escalation
When viewing a support case in the IBM Support Community, you have the option to escalate the case once the initial response goal for a new case has been met.

When escalating a case you will be asked to provide information including the reason for escalation and preferred contact method.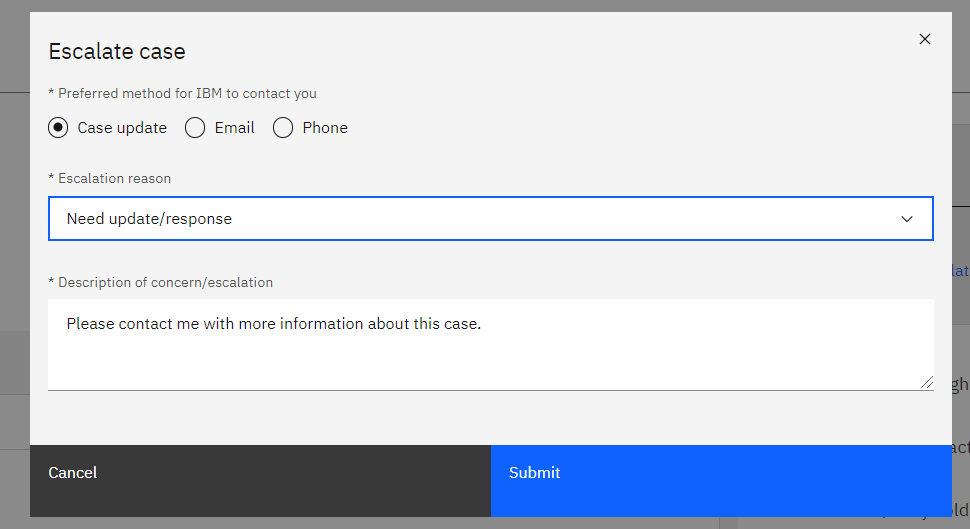 Your request is then submitted to the support team, who will identify the best resource to quickly address your concerns. While there is no guaranteed response time for these escalations, IBM's goal is to respond to escalations with maximum priority.
When viewing a case, you can monitor the status of escalation requests.

Duty Manager Escalation
If IBM support services fail to meet your expectations, please do the following to escalate:
1. Be certain to explain the business impact of your problem to the support professional working your case. 
2. Raise the Severity Level of the problem accordingly (a Severity 1 is system down)
3. Ask the support professional to speak to his or her manager or contact a duty manager from the IBM Directory of worldwide contacts An IBM Support manager will work with our technical staff to ensure your request is being handled appropriately. The direct  information for the United States: 
Software
Call us toll-free: 1-800-IBM-SERV (1-800-426–7378) or toll: 1- 919-864-3512 
Toll: 1-919-864-3512
Toll free:1-800-426-7378
4. After allowing the Duty Manager time to make an impact, if further escalation is required, open a Complaint or nominate the issue as a Critical Situation ("CritSit"), if warranted, by asking any member of your IBM Client team to do so on your behalf.

At any point, please feel free to reach out to your partners at PacGenesis to assist as well: engineering@pacgenesis.com