How to Customize Submission Forms in Aspera on Cloud's Shared Folder Application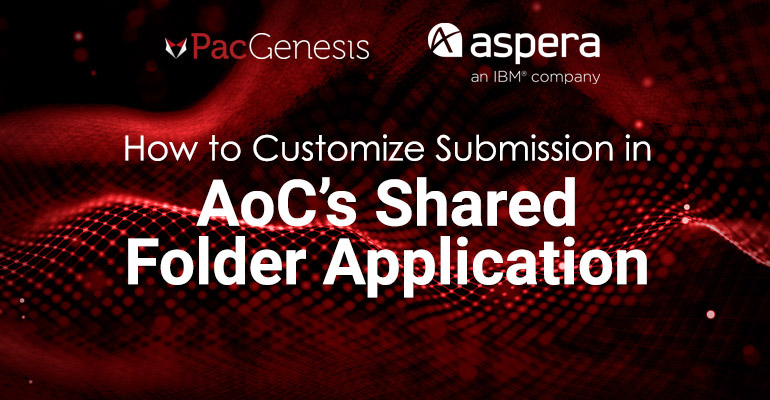 Do you need to send forms to recipients that need to be more detailed than just the primary fields? Inside Shared Folders, users can customize submission forms to gather more specific and tailored information from their recipients. Below are two ways users can add metadata fields that display on the Package Submission form for users sending content to a shared inbox.
Import Data Fields from an Existing Shared Inbox
Go into your shared inbox and click on "Metadata." To get there click on admin -> the workspace the shared inbox resides in -> Applications -> Packages -> Shared Inboxes.
Then click on "Import."
From the list of inboxes provided, select the one that applies and click "Import."
Create New Metadata Field
Go into your shared inbox and select the inbox provided that applies and click on "Metadata."
Then click on "Add field."
You will have several different options from here:

Field title
Field type – In this field, you can get specific, whether you want short text, long text, date-time, dropdown menus, or checkboxes.
Default text
Advanced – Here, you can put in illegal characters and max length for submissions.
Required – To make fields required, you click on the box next to the required sign.

If you'd like to add other fields, you can go back to the top and click on "Add Field," and repeat all instructions in step 3.
 Customizing submission forms allows the user to be more intentional and detailed about the data they are collecting which improves the user and recipient experience. For more information take a look at our training videos on our website at https://pacgenesis.com/courses/aspera-training/.

To learn more about PacGenesis, follow @PacGenesis on Facebook, Twitter, and LinkedIn, or go to www.pacgenesis.com.