Using Aspera for High-speed Digital Asset and Creative File Transfers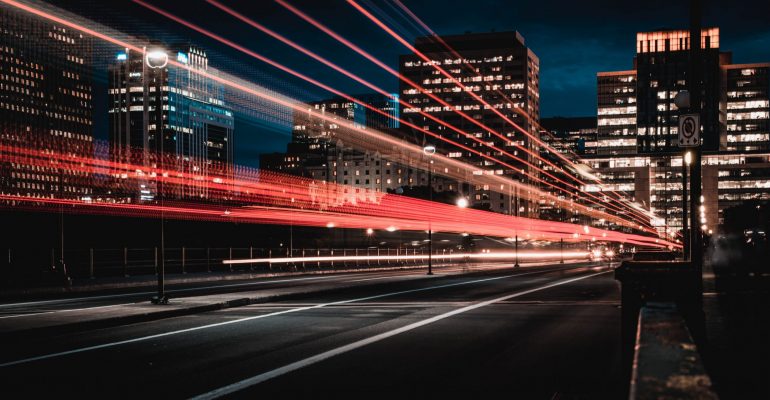 We know that you understand better than anyone else how painstakingly long it takes to transfer digital assets and creative files via FTP, web tools, or even worse – physically shipping hard drives to your distributed team members. It's 2020, and it's time for your organization to use a better, faster way to share your creative files, including large videos and high-resolution images, without sacrificing an ounce of security.
Created by IBM, Aspera is the solution you've been looking for. Leveraging its patented FASP® technology, Aspera securely sends files across the globe faster than any other solution on the market. In fact, IBM's Aspera is 100X faster than FTP. How's that for speed?
Using Aspera in The Entertainment Industry and Digital Asset Management
We know your organization has what seems to be an endless amount of large video and image files to send to distributed teams, partners, and vendors across the country and around the world. That's why Aspera users in the media & entertainment industry and DAM providers love this solution so much.
With Aspera, you can:
Leverage an intuitive cloud service. You can be up and running with Aspera in a matter of minutes.
Transfer any amount of videos or high-resolution images with no limits on file sizes.
Collaborate with all your vendors, partners, and clients using a secure platform so that you know your digital assets are safe.
Take advantage of consumption-based pricing so that your organization only pays for the files it transfers, and nothing more.
Aspera in Action
Aspera is already helping organizations in the media & entertainment industry and DAM solution providers deliver content faster than ever before.
For example, in 2018, Fox Sports relied on Aspera to broadcast the 2018 FIFA World Cup, which was hosted in Russia. The network used Aspera to bring the play by play action happening in Russia to its already established, state-of-the-art production facilities in Los Angeles.
Using Aspera to quickly transfer files to its Los Angeles facilities allowed Fox Sports to provide better, richer content to its viewers. And they didn't even need to relocate their production facilities and staff to Russia for the 2018 FIFA World Cup, which of course, would have been a costly and tedious task to complete and coordinate. Best of yet, Fox Sports was able to deliver enhanced 2018 FIFA World Cup content to its viewers all while lowering their internal costs.
On the Digital Asset Management side, Wazee Digital has been trusting the power of Aspera for years.
Wazee Digital is a Denver-based firm that offers cloud-native digital asset management which includes content licensing, management, and monetization technology services. Their clients include:
Media & Entertainment Studios.
Television Networks.
Sports Leagues.
Golf Tournaments.
Tennis Tournaments.
As you can imagine, the amount of content created by these types of clients has exploded exponentially in recent years. But Wazee Digital continues to serve its clients and provide them with excellent DAM solutions and hasn't skipped a beat because they use Aspera. Today, Wazee Digital's clients can securely upload and download content at lightning-fast speeds from wherever they are in the world.
Is Aspera Right for You?
If you work in the entertainment industry or in DAM, it's very likely that Aspera's high-speed, secure file transfer technology can expedite workflows for your organization faster than you ever thought was possible.
We'd love to learn about your organization and your needs and explain how Aspera can be a fit for you. Contact us today at 512-766-8715 for a 15-minute introductory call so we can explain to you how Aspera can help your organization.
And in the meantime, you can learn more at www.ibm.com/cloud/aspera.