Protect Your Business: 7 Benefits of Irdeto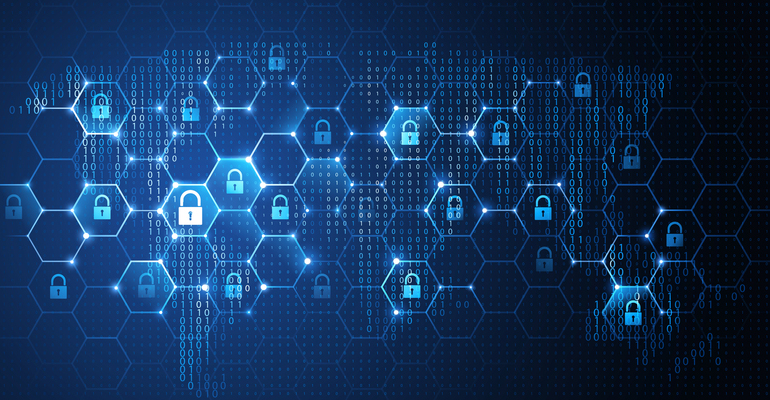 Protect Your Business: 7 Benefits of Irdeto
Cybercrime has become a large threat to the entertainment industry. Sophisticated technologies and techniques have evolved that circumvent security measures and steal content and data to generate profit from vulnerabilities. That's why businesses need to invest in cybersecurity expertise to ensure they've done everything possible to protect their investments and intellectual property.
Your business needs to stay one step ahead of cybercriminals. Irdeto has developed a complete solution of Cyber Services that help companies identify, investigate, analyze, stop, and eliminate threats. With over 50 years of experience, Irdeto has provided modernized content security protection for the entertainment industry. They protect platforms and apps with the most robust cybersecurity solution on the market.
The Top 7 Benefits of Irdeto
1. Full-Scale Investigations Against Cybercriminals
When it comes to your data and property, there is nothing better than knowing that — should a cybercriminal try to steal anything — there is a dedicated team ready to help eliminate and prosecute that threat. Irdeto teams consist of investigators, legal specialists, law enforcement specialists, cryptography experts, forensic analysts, and more who are all there to support your business. Their investigation and enforcement teams identify, prevent, and defend against cybercrime like stolen content.
2. Remove Pirated & Counterfeit Products
Irdeto identifies those that infringe on intellectual property rights across global online marketplaces, social media platforms, and websites. Based on these customer policies, they enforce and remove any infringing advertisements using web crawling, human analysis, effective compliance, and professional reporting.
3. Business Intelligence & Reporting
Irdeto combines expert analyst interaction with automated tools to detect and gather data on a wide range of threats in the open, deep, and dark web. Each threat is assigned a severity rating and one or more recommended mitigation actions. These results are then turned into tailored insights and actionable reports.
4. Cyber Resilience
Cybersecurity experts, pen-testers, and reverse engineers all help perform target security assessments on cloud, web, and mobile apps or hardware. Irdeto teams then provide recommendations to improve security, maintaining communication with your business with monthly reports.
5. Vetted & Reliable Partner
With a proven track record in each stage of investigation and enforcement, Irdeto is a reliable and trusted partner with years and years of experience. From performing technical and forensic device analysis, open-source intelligence research, and conducting investigations, Irdeto operates in the digital and physical world.
6. Maximum End-to-End Protection
Irdeto's multi-pronged approach for full security includes services that provide continuous monitoring for threats, verified breach response, platform integration restoration, rapid disruption of pirates' revenue streams, and more. Their cybersecurity solution lets you rest easy knowing that your organization's intellectual property is protected.
7. Content Exchange with Irdeto TraceMarkTM
Irdeto TraceMark is a cloud-based SaaS solution that embeds an invisible, unique forensic watermark in each download video asset which identifies the content distribution channel and recipient of the asset. Irdeto TraceMarkTM is available as a fully integrated solution with IBM Aspera on Cloud. With the power of TraceMarkTM and IBM Aspera on Cloud, your business will have the capabilities for simplified distribution and content exchange coupled with security and traceability of valuable assets
PacGenesis Provides Irdeto TraceMarkTM & IBM Aspera on Cloud
At PacGenesis, we are verified partners of Irdeto. We specialize in Irdeto TraceMarkTM and can leverage the built-in integration with IBM Aspera on Cloud for content delivery and collaboration. With Irdeto TraceMarkTM and IBM Aspera on Cloud, your files can be watermarked from Aspera's management interface. Content can be delivered as an individual watermarked asset to any number of recipients through this collaboration. Having an integrated solution to seamlessly accelerate the transfer of data with forensic watermarks enables simple and effective content exchange and security business processes.
It is crucial that you find a way to protect your content and data to ensure the safety of your business, brand reputation, productivity, and profitability. We help major brands in video entertainment, video games, connected transport, connected health, and IoT industries protect platforms and apps against cybercrime. If you're looking for a partner that will protect and defend your organization against cybercriminals, contact us at PacGenesis to learn more about how Irdeto can help protect your company and data against criminals.