How to Prevent Ransomware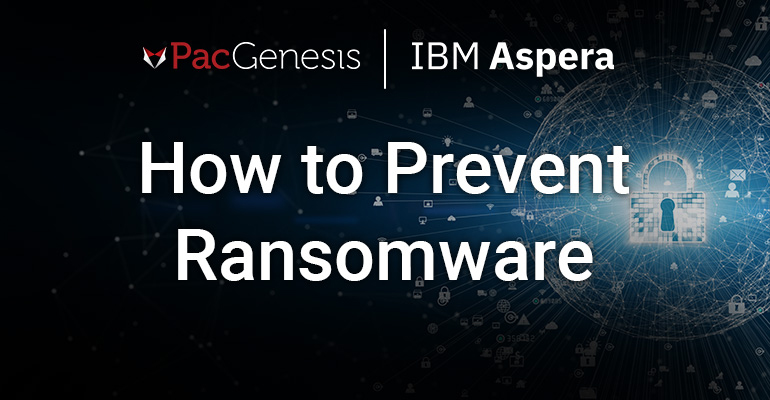 How to Prevent Ransomware
Having a ransomware defense strategy is important for any individual or company. Unprotected users and organizations can risk losing important, confidential information or costing themselves a lot of money. Losing data and money could cripple an entire operation, which is why it's important to stay proactive with the best ransomware protection practices before threats take advantage.
5 Tips to Preventing Ransomware
Ransomware attacks can affect anyone, from individual users to large corporations. It can lock up individual files to entire databases, leading to data breaches or exposure of sensitive, personal information. Luckily, there are many ways to protect against ransomware. Follow these cybersecurity practices and stay proactive.
1. Train users properly
Training any users on your system reduces infection risk greatly. A ransomware attack typically starts with a malicious email, and users should be trained to identify a cyber threat, including ransomware, phishing, and social engineering. Those trained to identify malicious messages are less likely to open an infected attachment.
2. Keep systems and software updated
It's important to keep all your operating systems, web browsers, antivirus, and any other softwares you use updated to the latest version available. Ransomware is constantly evolving with new variants that can bypass old features, so you want to make sure everything is patched and up-to-date.
3. Always have backups
The best way to recover from a ransomware attack is to make sure all your data is stored in a backup. Backups bypass the ransom demand by restoring data from a source other than the encrypted files. Cyber hackers will know this, though, and scan the network for backup files. After restoring from a backup, you still must have the ransomware removed from your network.
4. Network segmentation
Ransomware can spread quickly through a network, which is why it's important to limit the spread as much as possible. Implementing network segmentation helps divide the network into smaller networks so you can isolate the ransomware and prevent it from spreading to other systems.
5. Invest in cybersecurity
Cybersecurity should be a priority for growing businesses. Comprehensive antivirus and anti-malware software are the most common ways to defend against ransomware. They can scan, detect, and respond to cyber threats. These technologies allow system administrators to monitor and manage security, focusing on responding to and countering immediate threats. A suite of protection tools will include:
Anti-virus and anti-malware
Data encryption
Data loss prevention
Web browser security
Network assessments
Real-time security alerts and notifications
Prevent Ransomware Attacks with PacGenesis
At PacGenesis, we partner with some of the leading companies in cybersecurity to help businesses protect their data from ransomware, phishing, social engineering, and other types of cyber threats. With over 10 years of experience in cybersecurity, we meet with you to determine what is the best solution for your business that will offer optimal protection against cyber attacks like ransomware. Contact us today to learn how we can help your business.
To learn more about PacGenesis, follow @PacGenesis on Facebook, Twitter, and LinkedIn or visit pacgenesis.com.