How do I use the Aspera Connect plugin?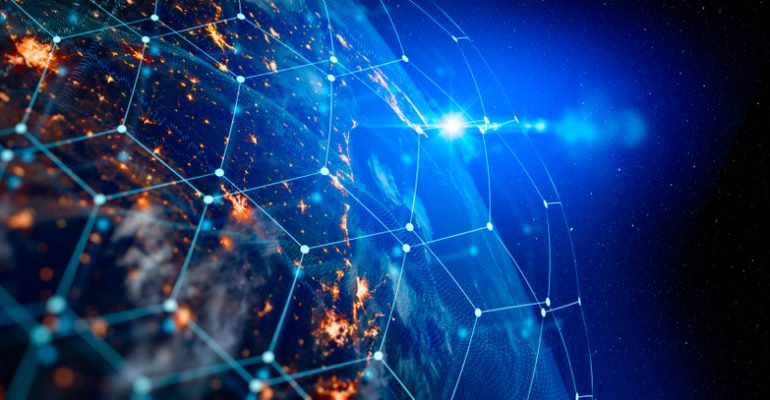 Are you looking for ways to maximize your file transfer speeds? If you're finding that the traditional file transfer services are coming up short in terms of speed, security, and dependability and you're looking for ways to improve your data transfer capabilities, the IBM Aspera solution is a great place to start. Aspera is built on a proprietary FASP protocol that can transfer files up to 100x the transfer speeds of other protocols such as FTP. The Aspera Connect Plugin offers the speed, security, and dependability of Aspera offered via a web browser plugin.
What Is Aspera Connect and How Does it Improve File Transfer?
The Aspera Connect plugin is an install-on-demand application that allows users to send and receive files between the client, on which the Aspera Connect plugin is installed, and the Aspera transfer server. Supported by Chrome, Firefox, Edge, and Safari, the Aspera Connect plugin allows users to seamlessly drag and drop files into the Aspera Connect plugin interface and upload them to the Aspera High Speed Transfer Server.
This quick and seamless upload process allows that file to be accessible to those who you've authorized to access that file, enabling that user to download that file securely from the Aspera Transfer Server. The Aspera Connect plugin allows users to transfer data 100x faster than the traditional file transfer mechanism, with the added security of built-in AES encryption in transit. Aspera Connect is a standalone application, which means that once an Aspera transfer session has been initiated, it runs independently of the web browser. Users are free to navigate away from the web page or even quit the browser completely, and the transfer will continue to run.
How Do I Use The Aspera Connect Plugin?
The Aspera Connect Plugin is designed for ease of use. The Aspera Connect plugin is going to be accessible through an easy guided installation. This guided installation will walk through the steps of the local install. Once installed, users can simply access the Aspera-enabled web application of their choice to allow for seamless file transfer capabilities at the web application level. Many customers use Aspera Connect with Aspera Shares, Aspera Faspex, and Aspera on Cloud, along with a number of custom web applications that have integrated Aspera into their workflow.
Drag and Drop Interface
Once installed, The Aspera Connect provides incredible ease of use through the drag and drop functionality. Simple drag files or folders onto the Aspera Connect enabled web browser and let Aspera Connect handle the rest. Through this process, you'll be able to view files transferring to the Aspera Transfer Server in real-time and have the capability to monitor all of your files residing on your Aspera Transfer Server.
Aspera Connect Plugin Support
As you investigate the use of the Aspera Connect Plugin, consider the following table below that states the current web browser support.
| | | |
| --- | --- | --- |
| Browser | Drag-and-Drop of Files | Drag-and-Drop of Folders |
| Firefox | Supported | Supported |
| Chrome | Supported | Supported |
| Edge Chromium | Supported | Supported |
| Internet Explorer | Supported | Not Supported |
Is IBM Aspera Connect Free?
Aspera Connect is a free, lightweight app that powers Aspera high-speed transfers. In order to transfer files and folders between desktops and Aspera servers, you must download Aspera Connect. All Aspera SaaS and web-based apps require Connect, including Aspera on Cloud, Faspex, and Shares. Installing Connect is fast and easy, built with a step-by-step installation guide. Once installed, it runs automatically in the background.
Since IBM Aspera Connect is free, IBM recommends that you always use the latest version of Connect. If your browser detects that you do not have Connect installed or the version you have is out of date, it will prompt you to download and install the newest version.
Ask Us Your Aspera Connect Plugin Questions
We understand that implementing new solutions such as the Aspera Connect plugin requires a great deal of time and effort to ensure it's the correct solution to meet your requirements. Here at PacGenesis, we're here to help. We've made it our top priority as an IBM Gold-status Partner to help organizations as they consider implementing Aspera solutions within their environment. With over 10 years of experience and hundreds of satisfied clients supported, we're certain that we can help your organization navigate implementing the Aspera solution.
To learn more about PacGenesis, follow @PacGenesis on Facebook, Twitter, and LinkedIn, or go to www.pacgenesis.com.