Alternative to FTP: The Top Secure Alternatives to FTP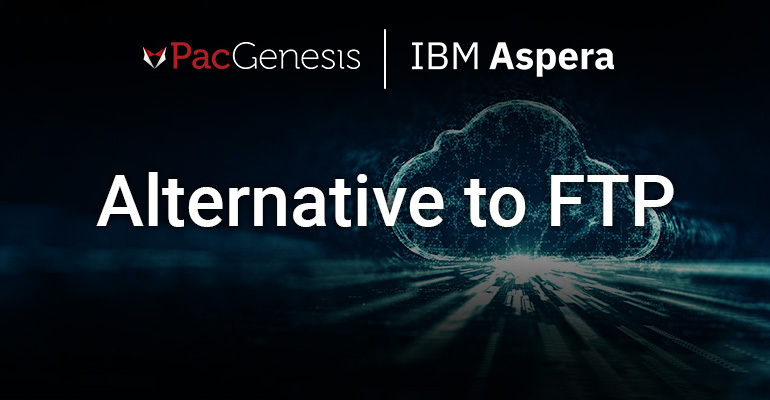 File Transfer Protocol, FTP, refers to a method to transfer files between devices over a network. Originally used as a way for users to communicate and exchange information between two devices, it is now commonly used to store files in the cloud.
Basic FTP lacks many of the security, compliance, and efficiency features that most enterprises need to protect their content and data in today's fast-paced world. When you add the requirements of highly regulated industries, the data exchange environment is increasingly challenging to manage.
As file transfer needs become more complex, it's time to look for an FTP alternative that will help you better manage your data and content.
File Transfer Protocol over SSL/TLS (FTPS)
FTSP is the secure upgrade to FTP. It is an extension of FTP that supports Transport Layer Security (TLS) and the now defunct Secure Sockets Layer (SSL). It allows businesses to connect with their trading partners, users, and customers securely. Sent files are exchanged through FTPS and authenticated by FTPS supported applications with options such as client certificates and server identities.
SSH File Transfer Protocol (SFTP)
SFTP is a secure file transfer protocol that uses secure shell encryption to provide a high level of security for sending and receiving files. Similar to FTPS, it uses AES and other algorithms to secure data as it travels between different systems. It provides several methods to fulfill the authentication of a connection like user IDs and passwords, SSH keys, or a combination of these.
SFTP has become a replacement for FTP and is often described as secure-FTP, even if that is incorrect.
Applicability Statement 2 (AS2)
This file transfer protocol supports fully-automated, server-to-server file transfers. It is used primarily for two or more parties who transact with each other and require paper-free transfers that ensure message integrity, security, and reliability. While capable of transmitting almost any type of data over the internet, AS2 is mostly associated with the transmission of Electronic Data Interchange (EDI) messages.
Hypertext Transfer Protocol Secure (HTTPS)
HTTPS is the secure version of HTTP, which is the primary protocol used to send data between a web browser and a website. It is encrypted in order to increase the security of data transfer. This is important when users transmit sensitive data like bank account information, email services, or health insurance information. It has become incredibly popular and used for all manner of secure communications, including for the transfer of files.
IBM Aspera
Using a proprietary technology – the Fast, Adaptive, Secure Protocol (FASP) – to deliver data, IBM Aspera software moves files at maximum speed utilizing the available bandwidth. It delivers higher performance than FTP and other alternatives without impacting other crucial business traffic. Even during periods of extreme network congestion, the rate control makes sure there is a timely acquisition and distribution of high-priority files.
Aspera also includes built-in security for data transfers using the standard OpenSSL toolkit. It provides secure authentication of the transfer endpoints, on-the-fly encryption, and integrity verification for each transmitted datagram.
Implement IBM Aspera with PacGenesis
PacGenesis is an IBM Gold Business Partner, allowing us to help businesses focus on scalable data transfer and workflow solutions for their needs. IBM Aspera is a secure, strong alternative to FTP, allowing you to securely transfer data anywhere. With its complete portfolio of software products and technologies, it provides businesses from a variety of industries with the highest level of performance for every file transfer and use case. Contact us today to better identify your high-speed transfer needs and set up an evaluation.
To learn more about PacGenesis, follow @PacGenesis on Facebook, Twitter, and LinkedIn or contact us at pacgenesis.com.