What is NIST Cybersecurity Framework?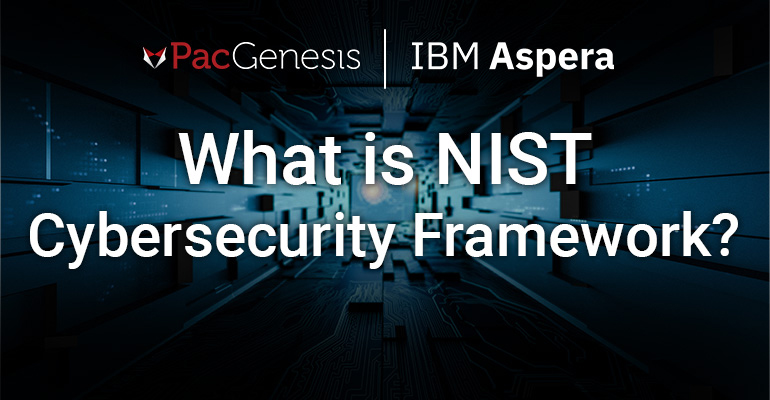 What is NIST Cybersecurity Framework?
In the digital age where businesses and governments are becoming increasingly reliant on information systems, cybersecurity has emerged as a critical concern. Protecting your organization's data and maintaining the integrity of its operations is paramount. That's where the National Institute of Standards and Technology (NIST) Cybersecurity Framework comes into play.
The NIST Cybersecurity Framework is a guide designed to help organizations manage and reduce their cybersecurity risk. This voluntary framework, first published in 2014, was developed by NIST, a non-regulatory federal agency under the U.S. Department of Commerce, in collaboration with industry, academia, and government bodies. It provides a set of industry standards, guidelines, and best practices to manage cybersecurity risk in a cost-effective way, catering to organizations of all sizes and sectors.
The Five Core Functions of NIST Cybersecurity Framework
There are five core functions of NIST Cybersecurity Framework that offer a high-level strategic view of an organization's management of cybersecurity risk: Identify, Protect, Detect, Respond, and Recover.
Identify – This function involves developing an organizational understanding to manage cybersecurity risk. It involves identifying the systems, assets, data, and capabilities that could be targeted in a cyberattack.
Protect – This aims to develop and implement the necessary safeguards to protect services and systems. These safeguards might include implementing access controls, ensuring data security, and maintaining awareness and training programs.
Detect – This function focuses on developing and implementing appropriate activities to identify the occurrence of a cybersecurity event quickly. This can include monitoring and detection processes, as well as continuous security assessments.
Respond – In the event of a cybersecurity incident, this function involves taking action to contain the impact. This can include a response plan, communication, analysis, mitigation, and improvements based on lessons learned.
Recover – The final function concerns developing and implementing activities to restore any capabilities or services that were impaired due to a cybersecurity incident. The recovery plan should aim to reduce the impact of the incident and restore operations as quickly as possible.
The Benefits of the NIST Cybersecurity Framework
The NIST Cybersecurity Framework offers several benefits for organizations. It provides a common language and systematic approach to managing cybersecurity risks. It helps organizations to understand their current cybersecurity position, articulate their target state, identify gaps, and prioritize improvement actions.
The Framework is designed to be adaptable and flexible to cater to an organization's unique needs and risk tolerance. It can be implemented as part of a holistic risk management strategy, aligned with the business objectives and consistent with the organization's risk appetite.
One of the most significant benefits is its broad adoption across various sectors. This broad use has created a shared set of expectations around cybersecurity, making it easier for organizations to communicate their cybersecurity posture to stakeholders, partners, and customers.
Strengthen Defenses at Your Organization with PacGenesis
The NIST Cybersecurity Framework is not the solution to eliminating all cybersecurity risks, but it is a powerful tool that provides a structured and systematic approach to understanding, managing, and reducing cybersecurity risk. By using the NIST Cybersecurity Framework, organizations can strengthen their defenses, react more effectively when attacks occur, and recover more efficiently. With cyber threats becoming more sophisticated and damaging, implementing a robust framework such as this one has never been more critical.
At PacGenesis, we partner with leading cybersecurity companies that work in a variety of industries to protect businesses' data and information against cybersecurity risks. We work with you to find the best solution for your organization's needs that will integrate with your existing system and workflows. Contact us to have your initial consultation and learn more about the companies we work with.
To learn more about PacGenesis, follow @PacGenesis on Facebook, Twitter, and LinkedIn or visit pacgenesis.com.