What is Container Security?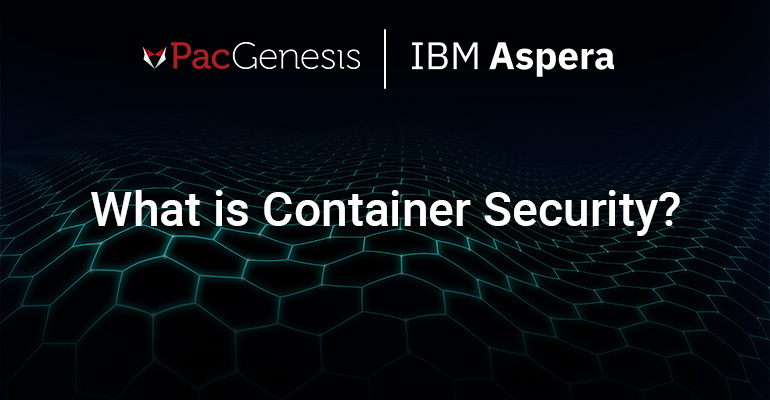 What is Container Security?
It's essential for organizations to assess their systems to identify all possible vulnerability points as security threats and opportunities to tamper with organizations' information increase. Container security is a crucial part of having a comprehensive security assessment. It is the process of implementing security tools and policies to ensure that everything in your containers are running as they should, like protection of infrastructure, software supply chain, runtime, and all the other processes included.
Why Container Security is Important
While most containers offer some security advantages like increased application isolation, they also expand an organization's threat landscape. The significant increase in adoption in production environments makes containers an appealing target for malicious attackers and adds to system workloads. A vulnerable or compromised container could become a point of entry into an organization's environment.
Container security has become a primary concern as container usage becomes popular. Stakeholders acknowledge its importance and begin to invest in it through various platforms, processes, and training programs. Container security is quickly becoming a catalyst for improving IT security overall. Organizations can enhance security in total by requiring continuous security monitoring across development, testing, and production environments.
How to Secure a Container
The National Institute of Standards and Technology summarizes several fundamental approaches for securing containers, including:
Tailor the organization's operational culture and technical processes to support the new way of developing, running, and supporting applications made possible by containers.
Use container-specific OSs instead of general-purpose ones to reduce attack surfaces.
Only group containers with the same purpose, sensitivity, and threat posture on a single host OS kernel to allow for additional defense in depth.
Adopt container-specific vulnerability management tools and processes for images to prevent compromises.
Consider using hardware-based countermeasures to provide a basis for trusted computing.
Use container-aware runtime defense tools.
Container Security with PacGenesis
Securing your containers requires a comprehensive approach to security. You should ensure that you're addressing the needs of all teams within your organization. Building trusted security controls and automated processes from the start address security concerns and makes it easier to bridge the gap between teams. At PacGenesis, we connect you to leading cybersecurity businesses based on the needs of your business and your security needs. By meeting with us, we meet with you to discuss what you're looking for in a cybersecurity program and work with you to build the infrastructure. Contact us today to learn more.
To learn more about PacGenesis, follow @PacGenesis on Facebook, Twitter, and LinkedIn or visit us at pacgenesis.com.