IBM Aspera Mobile Released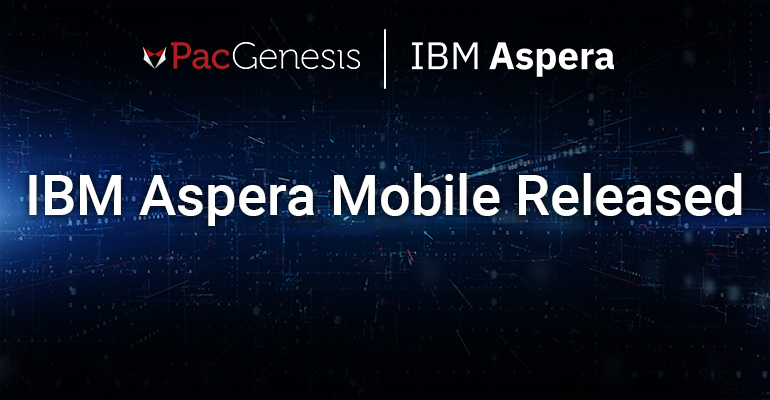 IBM Aspera Mobile v1.0 has been released for iOS and Android. This single app replaces all previous Aspera mobile apps and supports IBM Aspera on Cloud (AoC), IBM Aspera Faspex, IBM Aspera Shares, and IBM Aspera HSTS.
Installation is done through the iOS and Android app stores. Once installed, users can link their existing Aspera accounts through the app.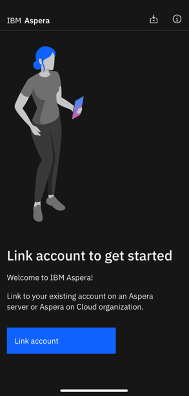 The full list of support Aspera servers is listed in the app.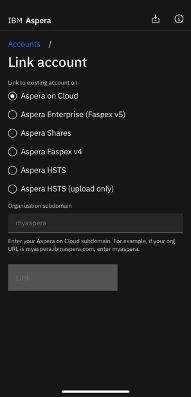 In this example, we will connect to an Aspera on Cloud instance. Users are prompted to authenticate using any of the same options available in the AoC web interface on their workstations.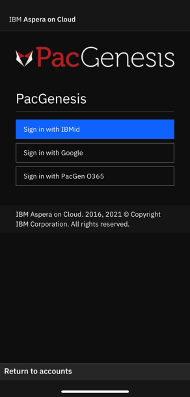 Once inside, the user experience and functionality will mirror the desktop experience. Here, we are browsing our Packages inbox.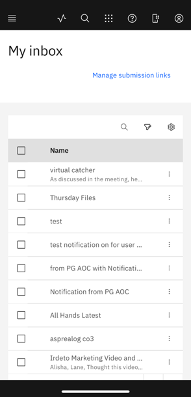 Switching between inboxes and workspaces is fully supported in the mobile app.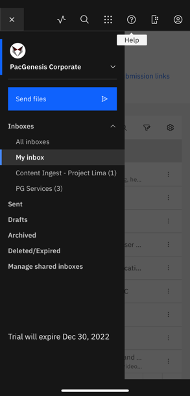 IBM Aspera Mobile uses the same FASP protocol as Aspera Connect, so sending and receiving files will have the same benefits of speed, reliability, and security.
Sending a package: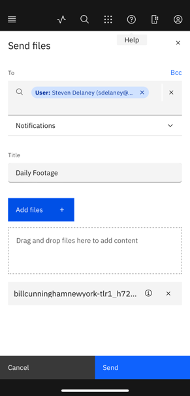 Transfer Activity can be monitored: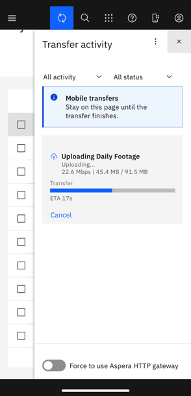 Other functionality such as the Admin app and Activity app are also available.