Disney and MGM Studios Executives Endorse PacGenesis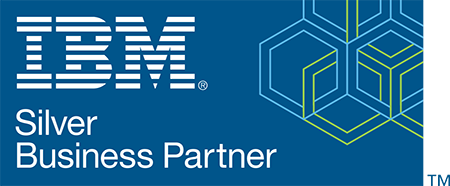 Leading Media & Entertainment Businesses Rely on IBM Gold Business Partner PacGenesis As They Use the World's Fastest High-Speed File Transfer System
PacGenesis, a business solutions provider and IBM Gold Business Partner, has been endorsed by two major players in the world of Media & Entertainment – Disney and MGM Studios – for helping them evaluate and implement Aspera. IBM's Aspera is a high-speed file transfer system that is up to 100X faster than FTP and allows organizations to transfer up to 100TB of data a day around the world.
Media & Entertainment organizations specifically choose Aspera because it delivers the fastest streaming speeds with near-zero latency over the internet. The solution has a 250 Mbps bit rate.
When referring to PacGenesis, Disney executive Ken Niblock, Executive Director, Photo Operations and Visual Communications said,
"Aspera has been part of our tool kit for years and switching our licenses to PacGenesis made a huge difference. PacGenesis took the time to learn about our business and understand how we use this tool. They have applied their expertise to ensure we are utilizing Aspera in the most efficient way possible and they provide a level of support we only see from internal partners."

Disney executive Ken Niblock, Executive Director, Photo Operations and Visual Communications
MGM Studios agrees that PacGenesis offers excellent Aspera consulting and support.
"We work with PacGenesis because they are experts in Aspera and digital file movement. They make the process really simple, and really work with us to design and implement the Aspera solutions to meet our workflow requirements. PacGenesis is always there for immediate support and seem to always solve any of our Aspera transfer and storage issues. They are a trusted partner, and are vital for our team at MGM."

Greg Young, SVP, Cloud Services and Engineering, MGM Studios
If you're considering Aspera, PacGenesis is available to help you evaluate the solution to see if it meets your organization's high-speed file transfer needs. To schedule a meeting with PacGenesis, contact (512) 766-8715 or email sales@pacgenesis.com.
About PacGenesis
Based in Austin, Texas, PacGenesis is a business solutions provider that assists organizations in the US with their high-speed file transfer and data security needs. PacGenesis specializes in helping organizations move data quickly and securely. To reach us to discuss your unique business needs and how Aspera can meet them, email us at sales@pacgenesis.com or fill out our online contact form to schedule a call with one of our Aspera experts.