Protect Content from Malware with Aspera & Trend Micro Cloud One File Storage Security
Protect content from malware with Aspera & Trend Micro Cloud One™ File Storage Security
February 17, 2022 @ 10:00 AM PST
Aspera workflows are synonymous with file transfer and the ability to ingest content into cloud platforms securely at unlimited speed. Customers need to ensure that content coming into their repositories is safe. PacGenesis has recently partnered with Trend Micro, one of the industry leaders in global cyber security. This new partnership allows for content landing in AWS S3 or Azure Blob via Aspera to be scanned for malware and viruses via a scalable and autonomous workflow.
File reputation: Block known bad files using Trend Micro anti-malware signatures on all types of malware, including viruses, Trojan horses, spyware, and more
Variant protection: Look for obfuscated or polymorphic variants of malware via fragments of previously seen malware and detection algorithms
Extensive flexibility: Trusted scanning support for small to large files of various types, including .MOV, .MXF, .BIN, .EXE, .JPEG, .MP4, .PDF, .TXT, .ZIP, and more
Scalable: Automates file scanning to be triggered whenever new files are uploaded and deploys using cloud deployment templates
Speakers
With over 15 years' experience in information technology and services, Jason Warman is an expert in cloud computing. Here at PacGenesis, he leads customer-facing software architecture and deployment supporting complex use cases of large digital content workflows across multiple industries.
Jason Dablow has over twenty-five years of experience in computers and technology industry, with the last twenty focused on security. He has been architecting security solutions for the top global enterprises specializing in accelerating and securing hybrid cloud deployments while supporting digital transformations and DevOps practices. In his free time, he enjoys being on the golf course, hitting the local craft brew house, and relaxing at home with his cats.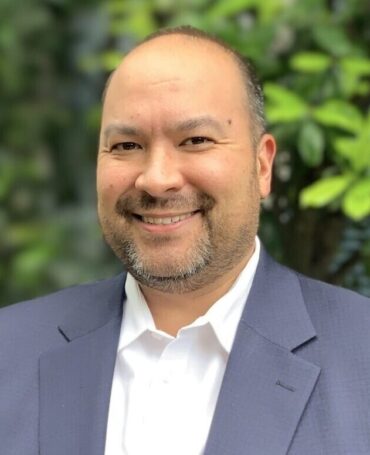 Jason Warman
VP, Technology @PacGenesis

Jason Dablow
Principal Sales Engineer @ Trend Micro

Trend Micro, a global cybersecurity leader, helps make the world safe for exchanging digital information. Fueled by decades of security expertise, global threat research, and continuous innovation, our cybersecurity platform protects 500,000+ organizations and 250+ million individuals across clouds, networks, devices, and endpoints.
As a leader in cloud and enterprise cybersecurity, our platform delivers central visibility for better, faster detection and response and a powerful range of advanced threat defense techniques optimized for environments, like AWS, Microsoft, and Google.