IBC 2021
Our company
We're Your Trusted Advisors for Finding and Implementing Business Solutions for Your Organization's Needs
10Years in Data Security
We're always learning about cutting-edge security solutions so we can help you keep your business data safe.
Always Here: How can we help your business?
We partner with the best providers of cybersecurity and high speed file transfer solutions to enable your business to work at the speed of your ideas.
Trusted Advisors: What are the advantages of PacGenesis?
We're not VARs, but business consultants who provide solutions to the everyday challenges your organization faces. We succeed when you succeed first.
Learn More: How does our process work?
We listen to your pain points, audit your current technology, then suggest and implement solutions that fill your organization's needs.
Meet Our Executive Team
We're passionate about solving your business challenges. Meet the team at PacGenesis that's set the bar for our high-level of customer service and agility so that we can help you share files faster and keep your data, platforms, and apps secure.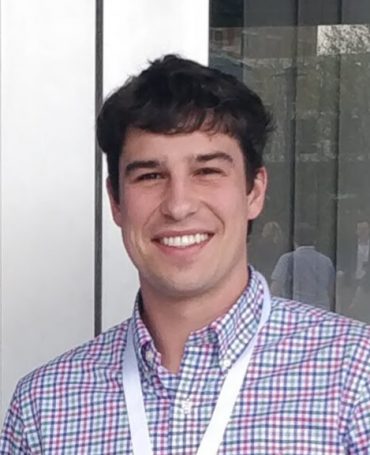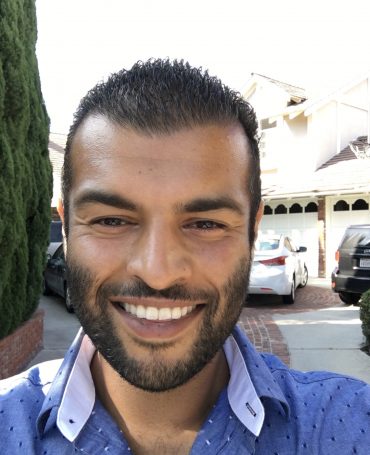 Dipak Chocha
EVP, Sales & Business Development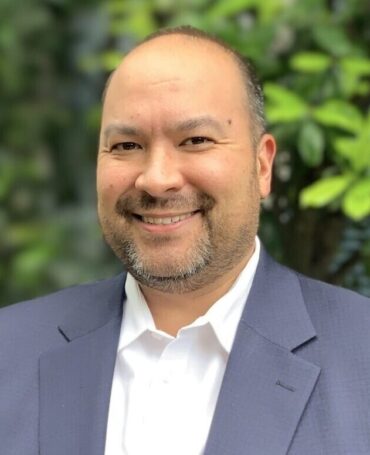 Jason Warman
VP, Technology
Discover our company
Learn more about what fuels our passion to help businesses like yours lead and succeed.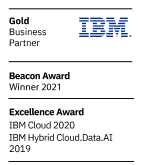 IBM Gold Business Partner
Beacon Award Winner 2021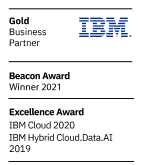 IBM Gold Business Partner - Excellence Award
IBM Cloud 2020
IBM Hybrid Cloud.Data.AI 2019
Testimonials
What do people praise about PacGenesis?
Greg Young
MGM Studios SVP, Cloud Services and Engineering
We work with PacGenesis because they are experts in Aspera and digital file movement. They make the process really simple, and really work with us to design and implement the Aspera solutions to meet our workflow requirements. PacGenesis is always there for immediate support and seem to always solve any of our Aspera transfer and storage issues. They are a trusted partner, and are vital for our team at MGM.
Ken Niblock
Disney Executive Director, Photo Operations and Visual Communications
Aspera has been part of our tool kit for years and switching our licenses to PacGenesis made a huge difference. PacGen took the time to learn about our business and understand how we use this tool. They have applied their expertise to ensure we are utilizing Aspera in the most efficient way possible and they provide a level of support we only see from internal partners.
Steven Vispoel
IT Architect, Aquafin
The Aspera deployment created a frictionless experience for both our end users and our external partners, making the exchange of files much easier regardless of size, which has improved overall collaboration.
Transfers over the satellite connections are consistently 6-8 Mbps with Aspera (at full available bandwidth capacity) and ramp up to 40 Mbps+ when the vessels move into the WiMAX zone where bandwidth capacity increases, making transfers noticeably much faster
Dave Shilling
IT Infrastructure Manager, National Instruments
In my 17 years of experience of working on large scale IT projects, the Aspera deployment was the most successful I've been involved with and it imposed the least amount of inconvenience to our users and customers.
"Thanks to Aspera, file transfer speeds have improved 144% making it easy to meet court mandated deadlines and better serve our clients."
Together the solutions significantly accelerate the turnaround time for data processing while at the same time solving the data throughput issue.
Laurie Goodman
PhD Editor-in-Chief, GigaScience.
We wanted a solution that would work for a broad range of people, not just those with technological expertise. Using Aspera, anyone can upload or download data easily.
Ben Rothman
Senior Manager, Digital Distribution Cinedigm Digital Cinema Corp.
We can deliver content faster and more efficiently using Aspera. It would be hard to manage without it.
Case studies
Proud projects make us excel
Share files faster and keep your data, platforms, and apps secure. Contact Us.